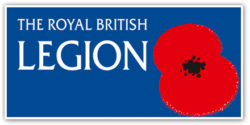 This year, the Burghwallis branch of the Royal British Legion raised £24,537.50 in the annual Poppy Appeal. A big thank you to all who contributed to this amount.
A bit of background to the RBL:
The Royal British Legion was founded in 1921 as a charity that exists to support the Armed Forces community, serving men and women, veterans and their families, offering practical and emotional support to all those who need it. This can include debt relief, emergency situations, providing breaks for service families, assistance with career paths, training etc, to the provision of mobility transport, respite care and the provision of care homes.
Last year (2017) the annual amount nationally raised through the poppy appeal raised over £49 million, and it is expected that this will be exceeded this year by a variety of local and national factors, such as:
A wider range of products for sale
The "centenary" factor
More static outlets
Higher value goods on sale at static outlets
Longer opening hours at the local Asda, and other outlets across the country
If anyone wishes to find out more about the British Legion, there is a website with all the details. If anyone wishes to join the RBL, there is a Burghwallis branch which meets at 11.00 am on the first Sunday of each month. Everyone welcome.