For those with knowledge of South Korea, their blue house, as it is known, is the presidential palace in Seoul. It has a blue tiled roof. Our 'Blue House' for the past two years has been formed by the blue tarpaulin draped over the collapsed roof of St Helen's church.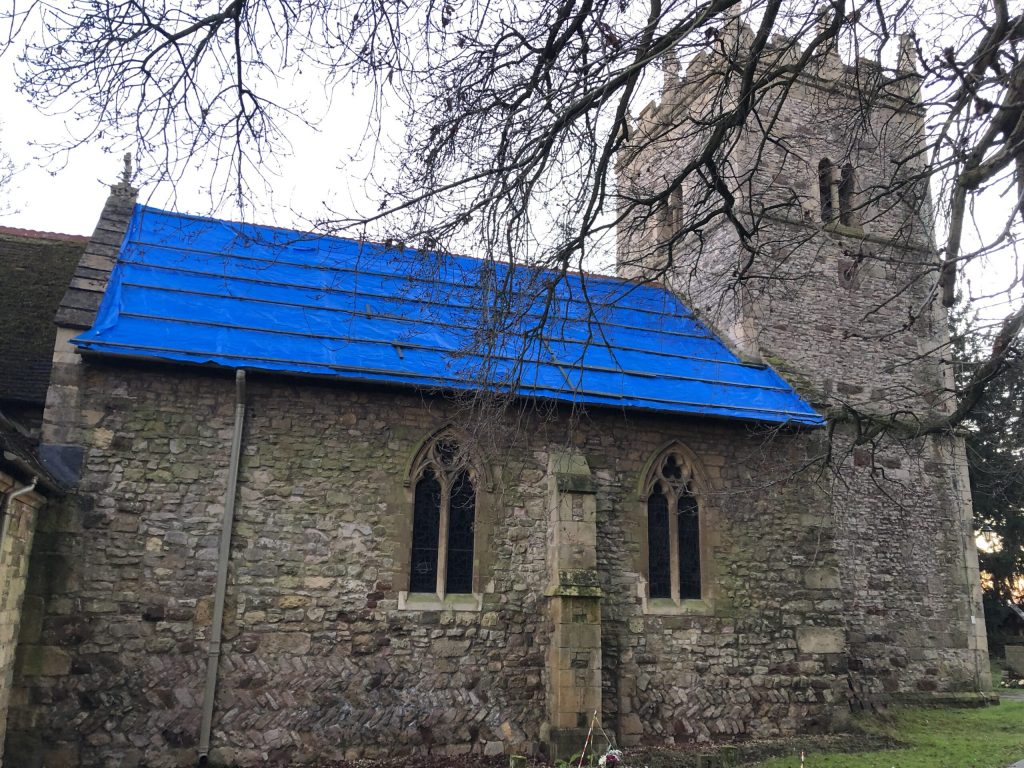 But not any longer! The blue tarp has disappeared as the work to repair the roof commenced. An extensive project as it was deemed ideal to replace the whole roof of the church and vestry. These had stood the ordeals of the past 100 years and is now being replaced to regain its original appearance and provide a dry roof for the next 100 years.
The new roof will also incorporate roof insulation which has made the project ever more complex. Add changes to the specification, personnel involved in the clearance procedure, covid, structural engineers, bat assessments, diocesan structures – and you get the measure of frustration that has been bravely overcome through the dedication of Colin Bowes, one of the Churchwardens.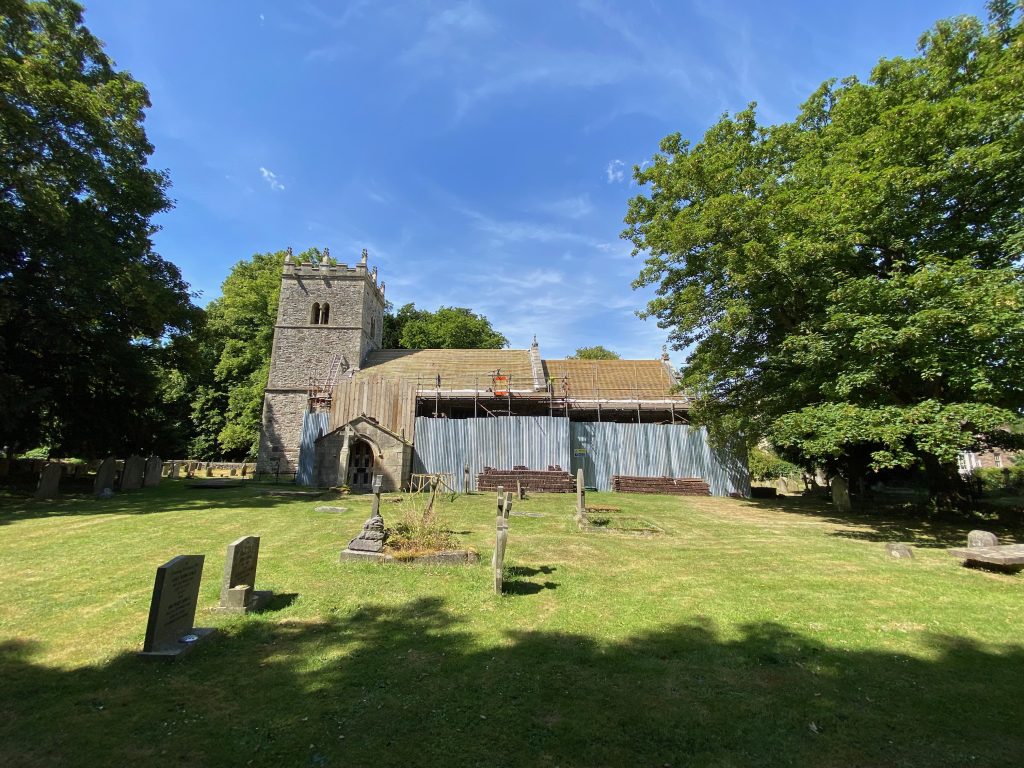 The cost of repair stands at c. £120k. It's not all good news however. St Helen's has stood for over 1000 years as an operational church but it could be its future days are numbered. If the congregation is not enlarged the church could become 'part time' or even closed. Currently the average age of those using the church is growing with no young blood filling the pews. If the residents of Burghwallis wish to forestall the potential doom of this ancient Saxon church it needs YOU.