Money laundering had a very practical application 700 year ago. The outbreak of the Black Plaque around 1349 understandably caused great concern. Traders were nervous that the disease could be transmitted through handling money. Plague wells were established where an existing well was designated as the point where villagers could wash their money before leaving for traders to collect and then deliver goods.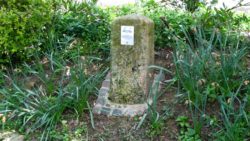 The well along Abbe's Walk was one such plague well. Although long fallen in disrepair, the stone being used for 'other' projects, a photograph of the original well head was found and locals can recall the siting of the well. The Parish Council decided to recognise the location of the well as an important part of the history of Burghwallis.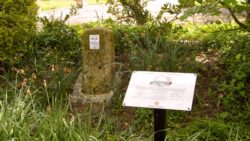 Plans to rebuild the well head proved to be impractical and very expensive, thus a single stone has been erected to mark the site along with a plague explaining the relevance of the well.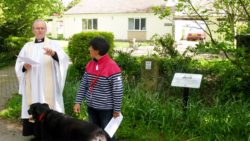 May 5th marked the completion of the project and the well was blessed by Rev. Dr. Richard Walton, vicar of Burghwallis and Campsall during a short ceremony attended by local residents. As the weather improved dramatically on the day to produce a summers day after the recent arctic blast the well is perhaps already proving its powers.