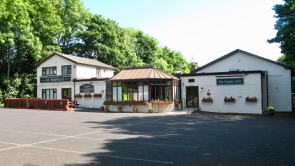 Now some good news at last. We are delighted to be able to spread the word that The Burghwallis Pub will be re-opening on Saturday 4th July at 12.00 noon.
Drinks and food will be served once again, but with some coronavirus precautions in place. There will be a one way system for entry and exit from the building – but you are allowed to stop en route! The pub will be equipped with hand sanitisers situated at the doors, and in the toilets. Food and drinks will be served at the tables, which will be spaced to allow for the recommended social distancing to be maintained. If you are going for the carvery, this will be served one table at a time (no queueing), but with the staff serving all items onto your plate.
If you want to bring the kids along, the woodland garden will also be open for them to explore, though we do ask that parents exercise the appropriate control over the little ones.
Any further updates will be advertised on the pub's Facebook page, just search for "The Burghwallis Pub".