Chairman's Annual Report 2019-2020
Chairman's annual report 2018-19
Chair's Annual Report 2017 – 2018
Chair's Report June 2016 to May 2017
Chair's Report June 2015 to May 2016
Please see update for Actions/Achievement 2014 – March 2015
There have been a number of actions completed around the village, some obvious some not so obvious. A summary of the achievements over the last couple of years was made at the public meeting in November 2013.
You can take a look at a summary of the meeting by clicking here Public Consultation Meeting Parish Council 19.11.13 (opens as a pdf please wait approx. 30 seconds to load).
Speeding – as a result of the recent petition there are now improvements to the road markings around the village, an example being the high visibility 30mph road signs.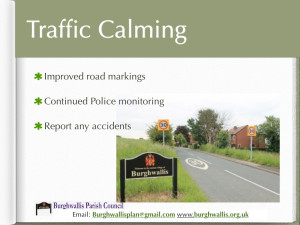 Litter – DMBC now collect litter from the length of Grange Lane including Abbes Walk plus a monthly street cleaning by DMBC is now in place.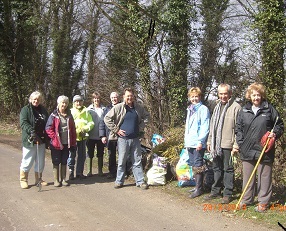 Pinfold – clearing, maintaining, re-building stone walls in order to preserve an original and historic village amenity.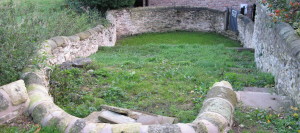 War Memorial – cleaning, providing and re-laying paving around the Memorial and adding stone troughs with floral displays.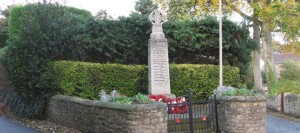 Playing Field – improvement to fencing and an additional entrance. The Playing Field is inspected once a week for cleanliness and safety and a contract now in place for ground maintenance.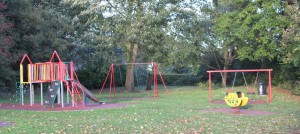 Poor's Field – rent from the Poor's Field provided Christmas Dinner in the Burghwallis for senior citizens of the village.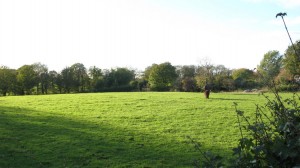 Village Meetings – The Council has recently introduced regular community meetings and all members of the Parish are invited to attend. This will enable you to influence future events.