The events committee of the parish council organised a great night in the Burghwallis Pub to raise funds for the Village Fete to be held on 16th July 2017 in Squirrel Wood. Plenty of parking and space for a picnic!

Around 75 people, young and old enjoyed the entertainment which included the essential and superb pie and pea supper supplied by the Burghwallis pub and a musical interlude by Mark Elliss, a great singer who can trot out any song from any era without a single music sheet.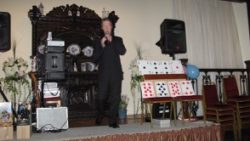 Although a couple of young-uns decided they needed to hook into something slightly more their scene.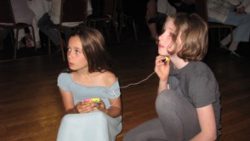 Those with an acceptable degree of co-ordination showed we wallflowers how to move around the dance floor.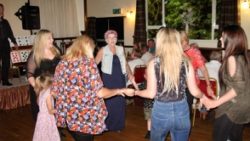 The table games comprised of a quiz on brand logos in which our team included a 9 and 11 year old – who knew every one – the power of advertising! And a TV show quiz where we scored rather badly. The wining team got a perfect score.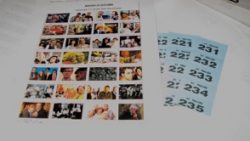 The extensive raffle was announced by a team of children who took the drama of pubic announcement totally in their stride.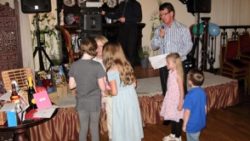 The hard work behind the scenes by the events committee was very evident. These, often unsung heroes, spend a huge amount of time organsing events such as the Village Fete in Squirrel Wood. Did we mention this is to be held on 16th July 2017. Not all committee members are shown below – missing team members are Julia, Elaine, Andrew and Jill.

Kath, Diane, Adrian and a very rare 'collectors shot' of Fay.