Nothing to do with the potential trauma set for Easter holidays air travel, the band of Burghwallis Volunteers recently collected 9 bin bags of rubbish dumped by the other 'flyers'. The image of "High Noon" scene of the volunteer team on the return leg shows the commitment to the cause.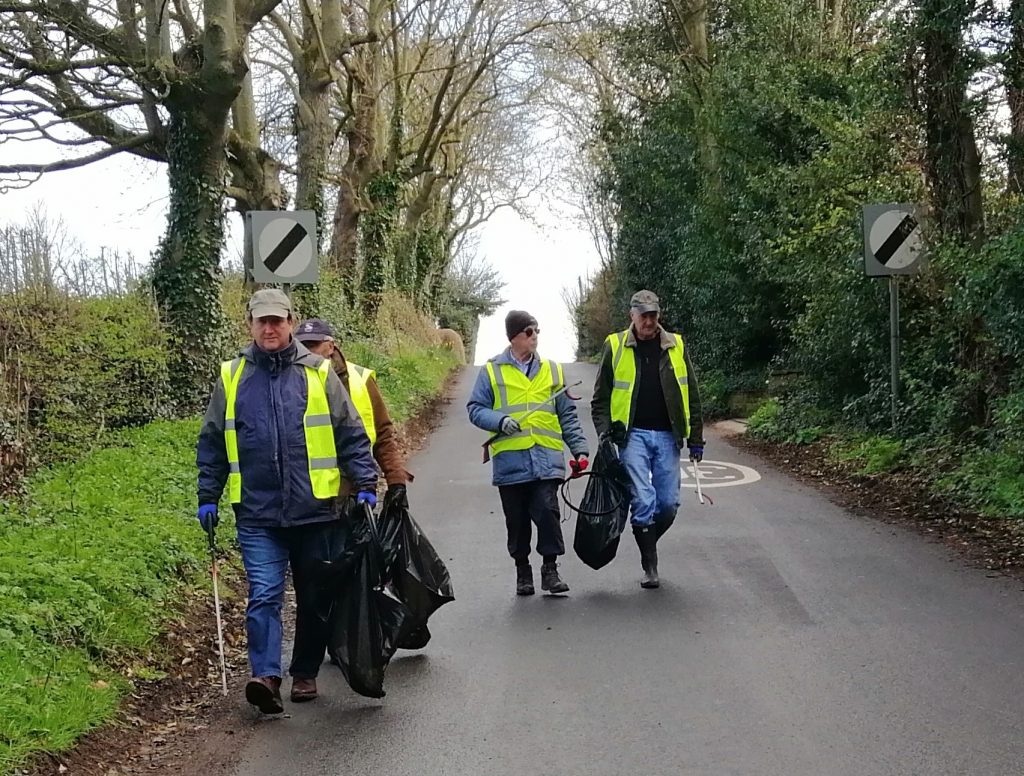 After a false start last Wednesday when the temperature dropped, along with snow, the thought of picking up rubbish frozen to the ground was voted a no-go, the team reassembled for round one of the Great British Spring Cleanup.
The 9 volunteers scoured Burghwallis Lane and Burghwallis Road to relieve them of life's detritus. A surprising number of empty 2 litre milk cartons had appeared; a sign of our bogans living a healthier life style perhaps. This coupled with several packages of unopened custard tarts indicates a degree of compliance to the government sugar reduction programme.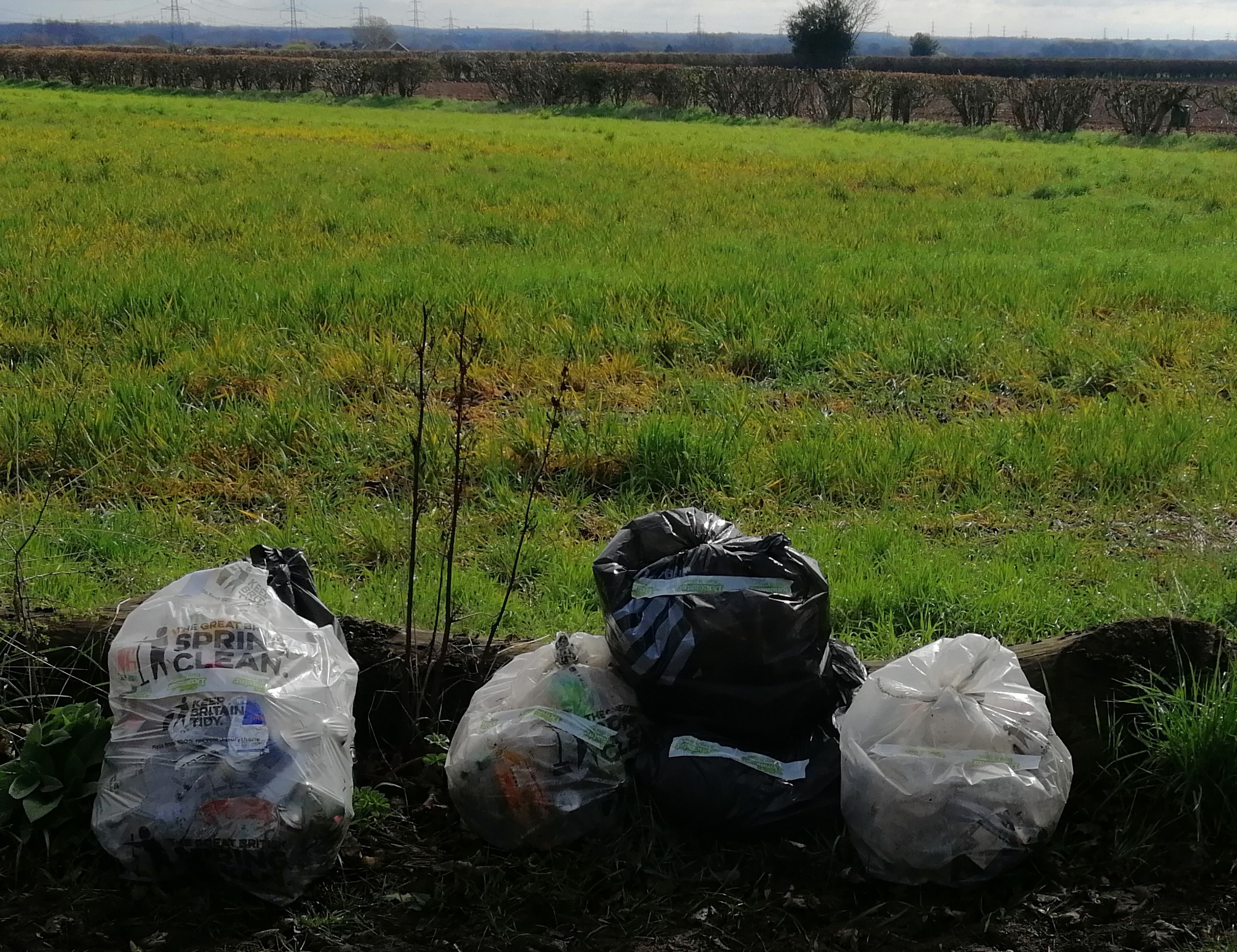 If you would like to support the cause there is a another chance where you can get busy to clear The Abbe's Walk. Give Brenda Grimes a ring on 01302 727186 so she can register your name with the DMBC, allocate the requisite number of bags, hi-viz jackets and gloves – and be able to contact you if there any change of plans.
The pick up is scheduled for the 9th April assembled at the entrance to Squirrel Wood at 10.00 am for roughly one hours 'interesting' and rewarding exercise.