Sunday, June 5th, dawned damp, and didn't change much during the day, but that did not stop several hundred hardy souls, and excited kids, turning out to enjoy the day celebrating Her Majesty's Platinum Jubilee and to raise money for Ukrainian refugees.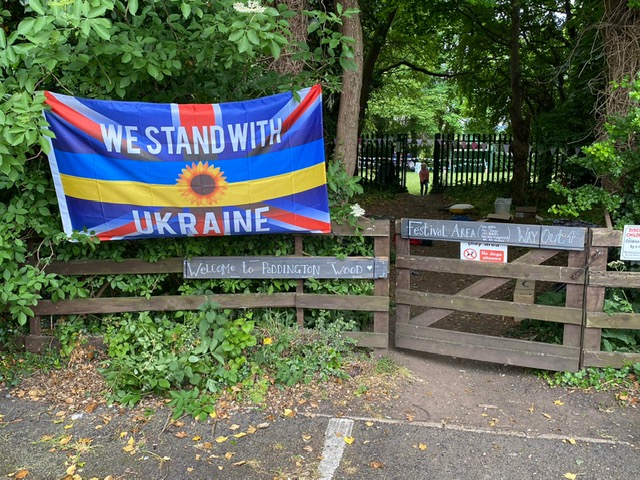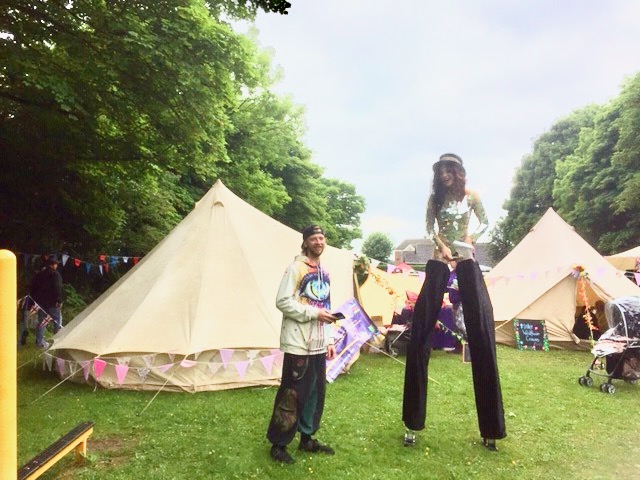 As well as fun activities for the kids in the park and Paddington Wood, there was more adult fare on offer in The Burghwallis pub, including a brass band, barbecue food and more music until well into the evening.
Setting up the cinema screen posed a few access problems, but this was easily solved, thanks to Sally's mini-digger driving skills and many helpful hands.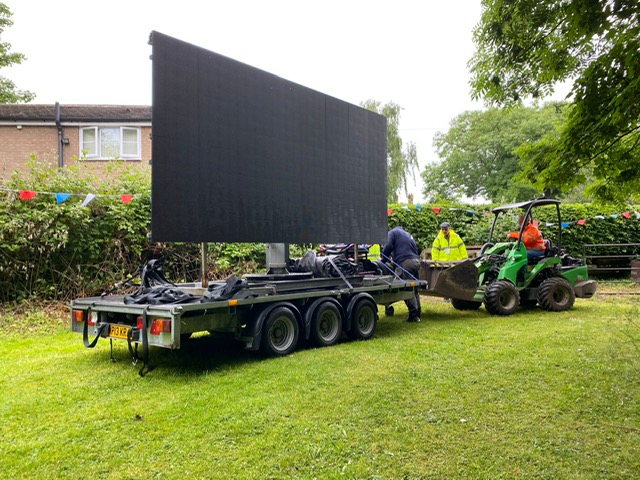 Those hardy souls who came well-prepared were able to enjoy the Paddington movie, and, later, Encanto – well, they had paid for it and were determined to get their money's worth – true Yorkshire grit!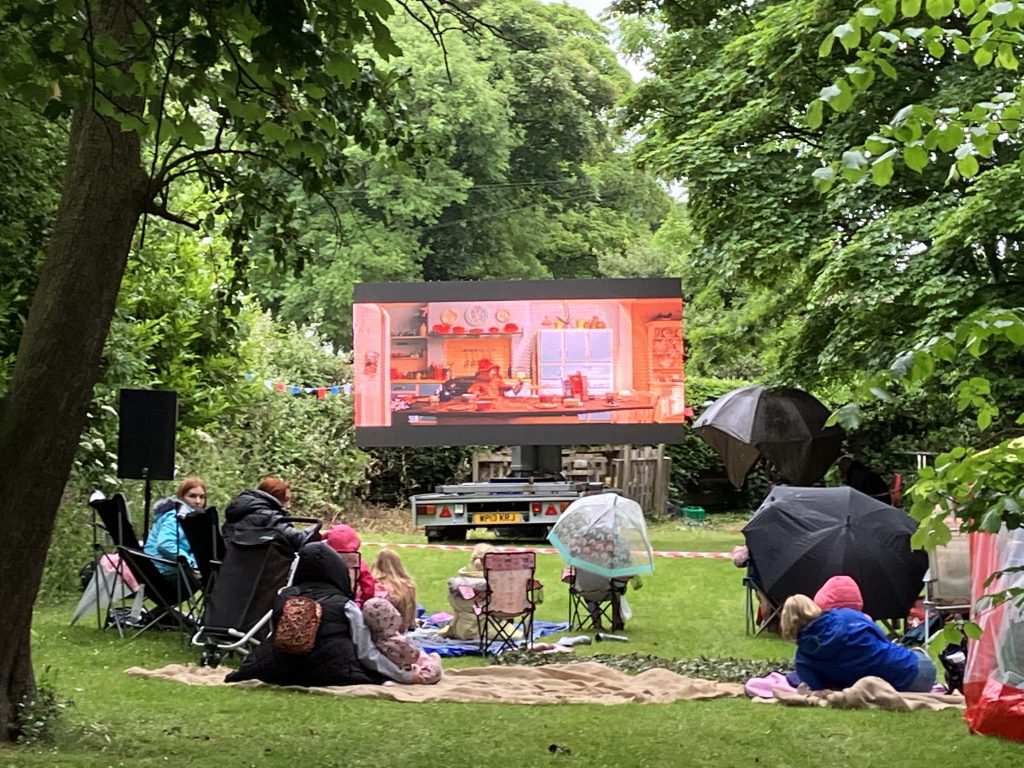 The winner of the raffle was ticket number 29, and the prize for the best decorated house in the village goes to no. 14, Grange Lane.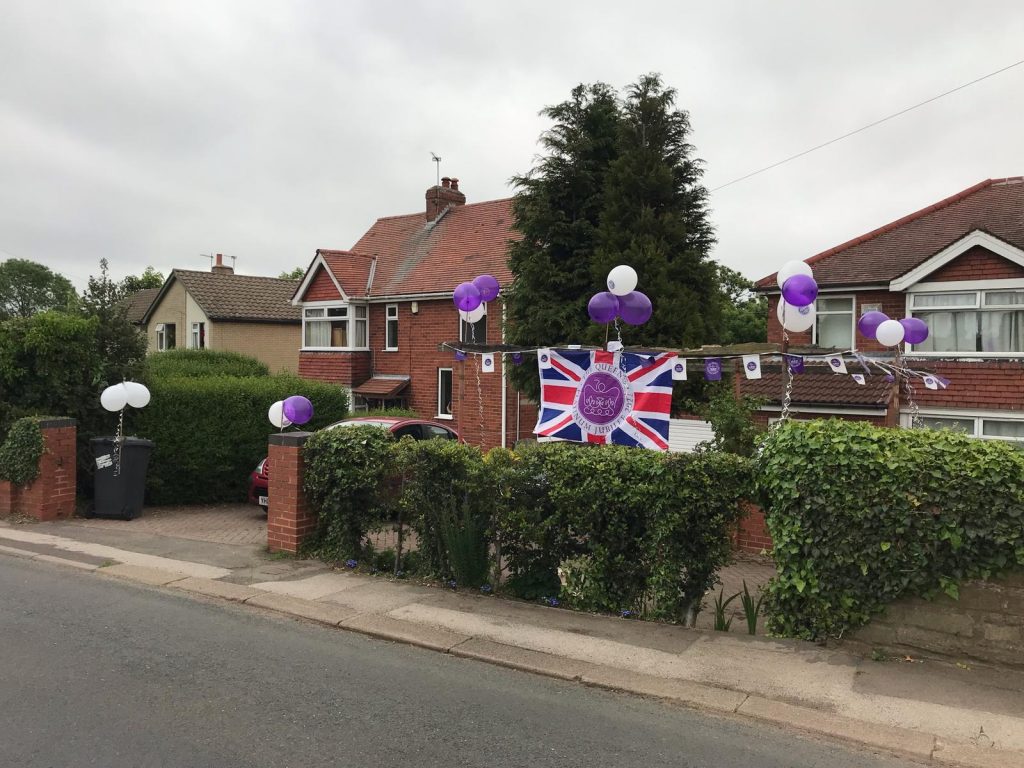 Thanks must go to Sam O'Brien, who was the inspiration and driving force behind the event, bringing her experience and contacts into play, And, of course, the dozen or more volunteers who helped to set up the event on Saturday evening and Sunday morning, and then dismantled everything to return the park to its normal recreational state. Thankfully, we had no lost kids, or any other incidents to disrupt the enjoyment.
We even made it onto Look North and Calendar early evening news bulletins!
The event raised £1,100 to be donated to the UNICEF appeal.
Well done to all the organisers, contributors, and volunteers!