In addition to the guys who don't wear masks, wash their hands, maintain social distancing and gather in large groups there is of course that old stalwart – the Bogan fly tipper.
Bogans are like a virus. They don't abide by any rules, couldn't care less about their actions and mutate to the detriment of society at large. To the list we now need to add they probably can't read for they have dropped their haul of rubbish right next to the brand new sign asking them not too. It may have confused their tiny brains and they misunderstood the sign believing it to be an instruction as where to leave rubbish as they stacked their haul against the sign!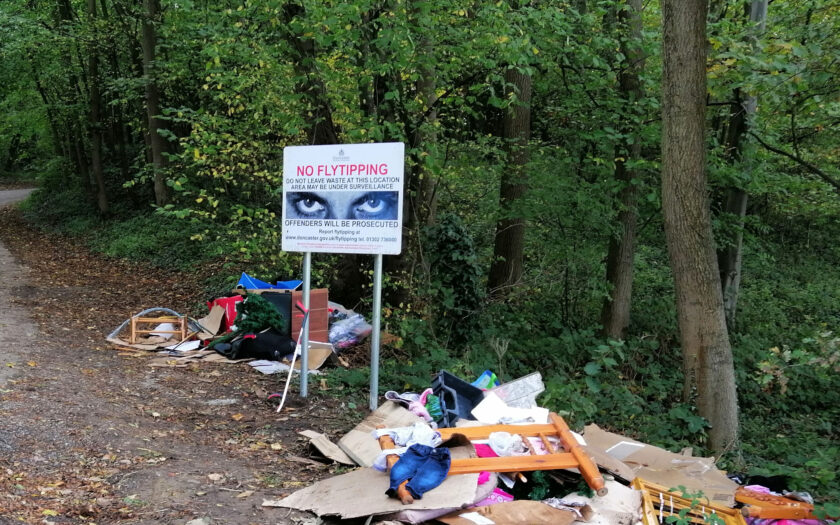 Additionally a gentleman from Stainforth, (name and address supplied) kindly left his rubbish with his address attached. How kind, it is now helping the DMBC Flag team to have a chat with him and potentially relieve him of £10,000 for the fine.
In all fairness this may be a chicken and egg situation. Which came first – the rubbish or the sign? Scorcher Hills Lane is patrolled daily by Burghwallis volunteers who first spotted the conundrum, collecting litter as they go and reporting dumped stuff to the DMBC team. Like the corona virus, when will it end?