Back in May, we reported the development of a new wildlife garden in the wooded area next to The Burghwallis pub car park. Things have moved on apace since then.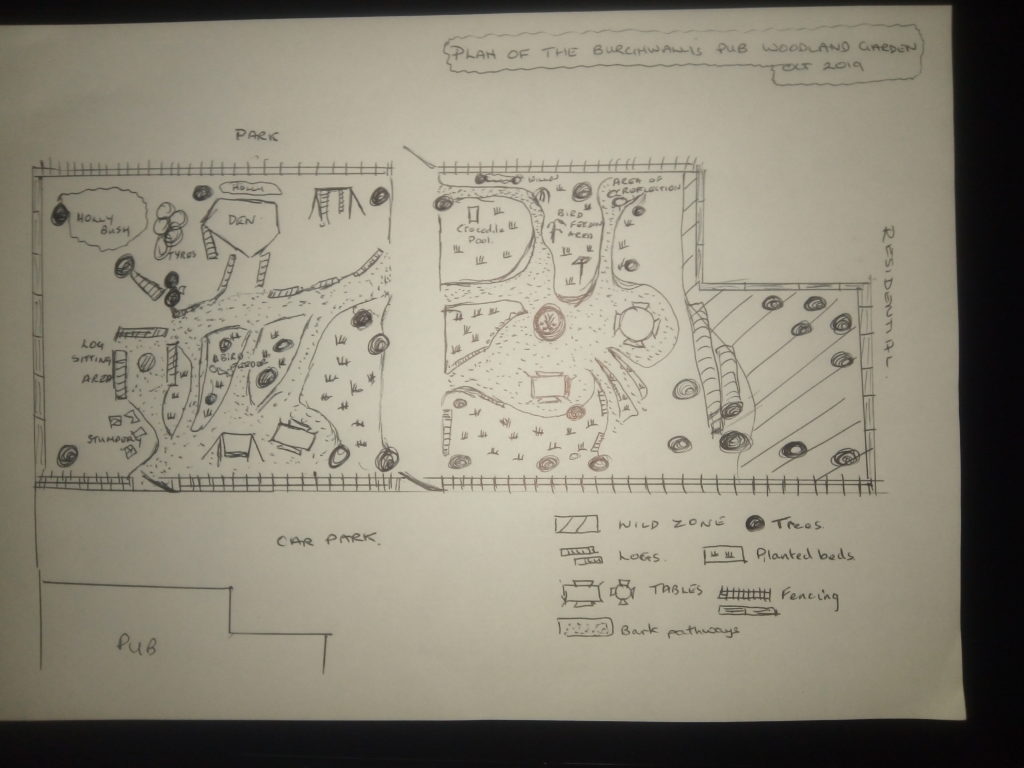 It is almost a year since the idea of creating a woodland garden and play area was first discussed, and now the area has been converted into more or less what was originally planned. The "Wild" zone nearest the houses has been left untouched while work was going on in the rest ot the area, so that the wildlife had an area of seclusion.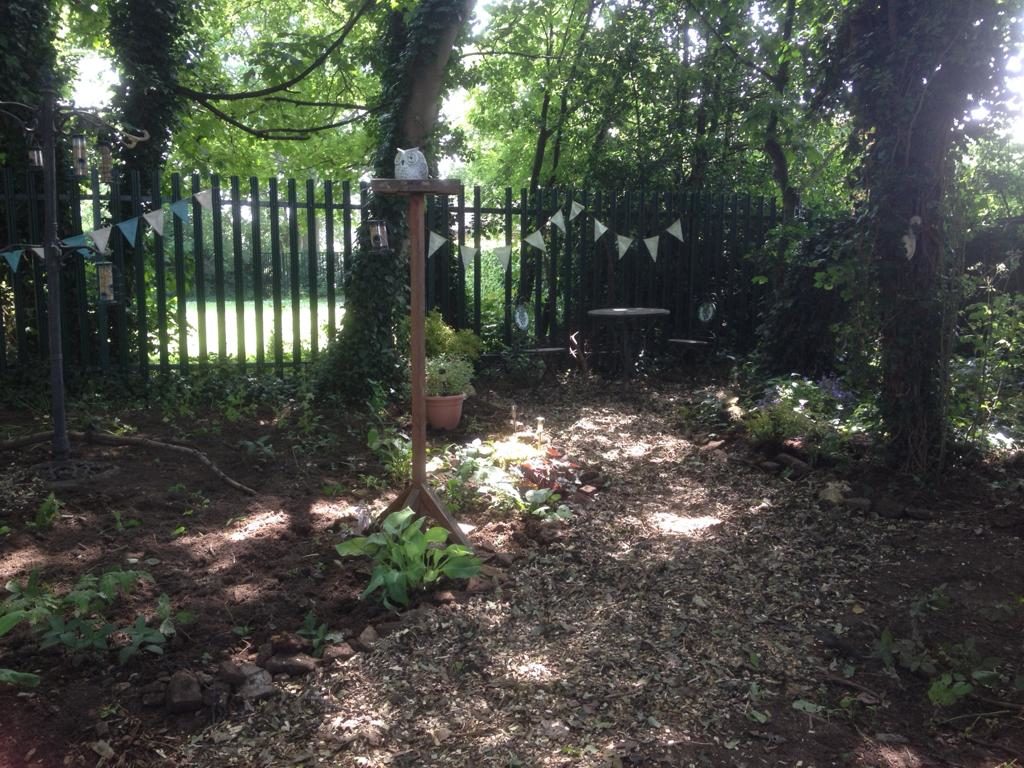 During January and February, the two beds near the entrance were planted with spring bulbs and woodland plants, A small area of snowdrops were found, and later, a few areas of bluebells, but wild garlic was the dominant plant which became quite a challenge to remove over the next six months.
As pathways were started and cleared of rubbish and garlic roots, weed suppressant material was laid down and topped with bark chippings. Some of the planned pathways had to be adapted to avoid damaging tree roots.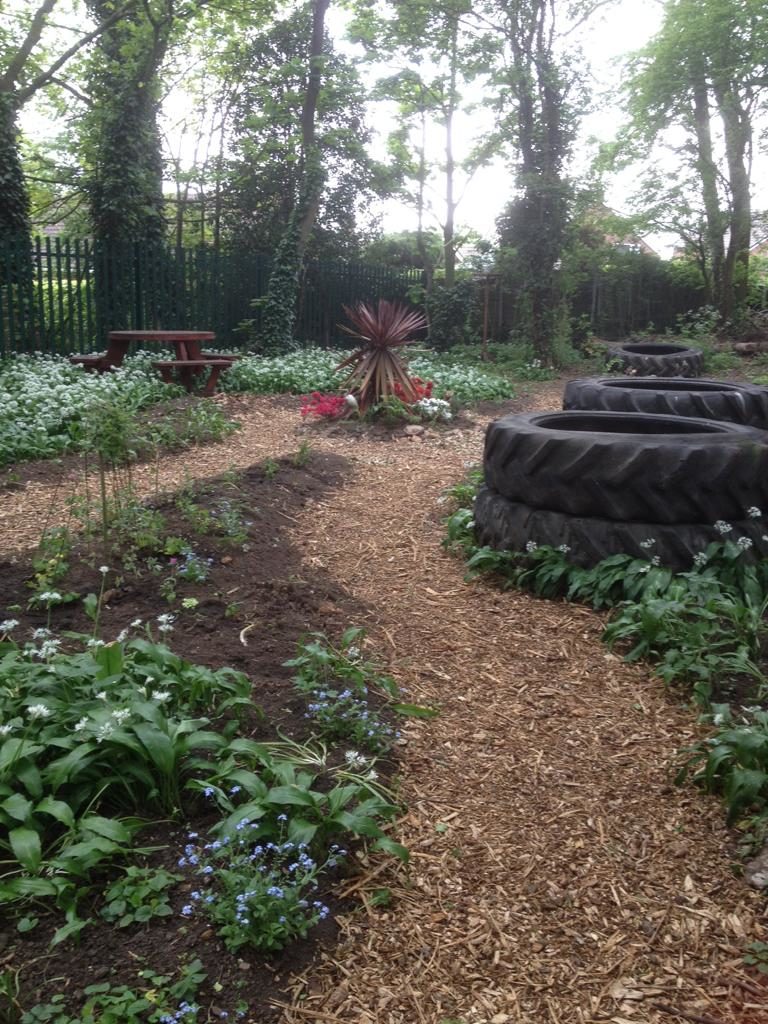 During March and April, the central garden feature and bedding areas were dug and planted with some garden plants and azaleas. The paths were edged with stone or logs and stacks of tyres were used to form curves, and then later moved to the other end of the woodland garden.
As the leaves started to grow in the springtime, a children's play frame and swing seat were added along with a variety of ornaments, bird boxes, bug hotels and a hedgehog house. The Fairies moved in and soon the woodland was full of wildlife and birdsong. Squirrels, moles, birds and many insects were soon in evidence.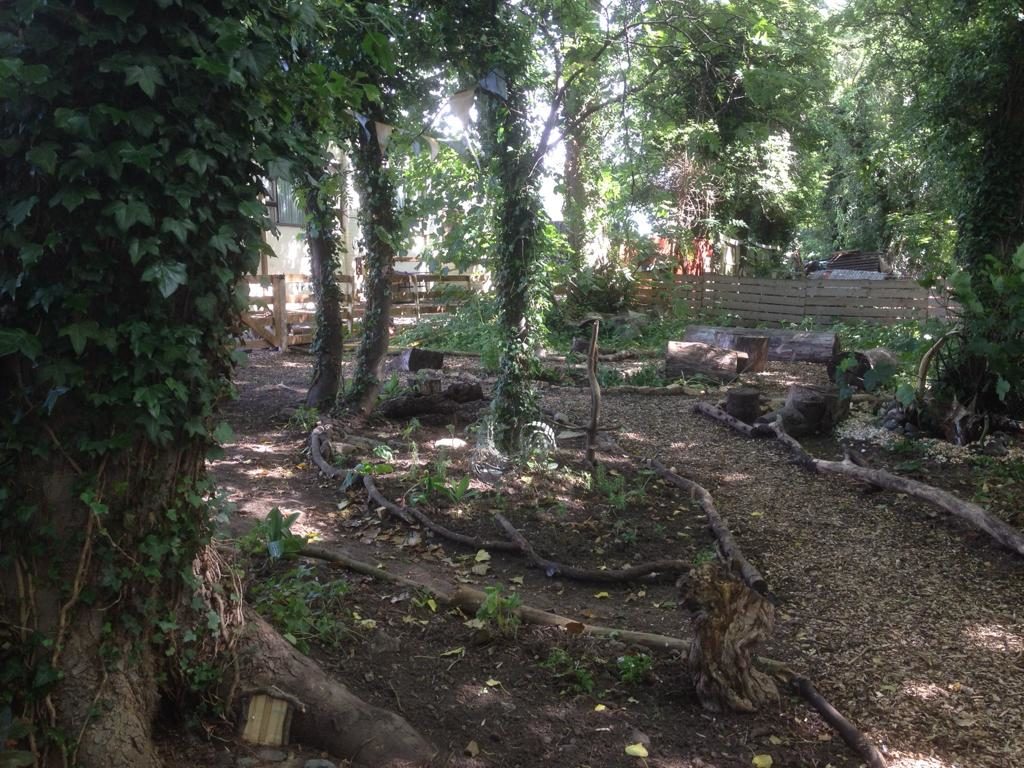 By the end of May, the fencing with wide, self-closing gates and signs finally made the area a dog-free, child-friendly and secure haven for customers to enjoy.
During June and July, the Remembrance Corner was created with solar lights, plants and a small table and seats, making a secluded corner for reflection. Another, larger bird and squirrel feeding area, with a willow feature, was provided, and even a crocodile in a pool arrived!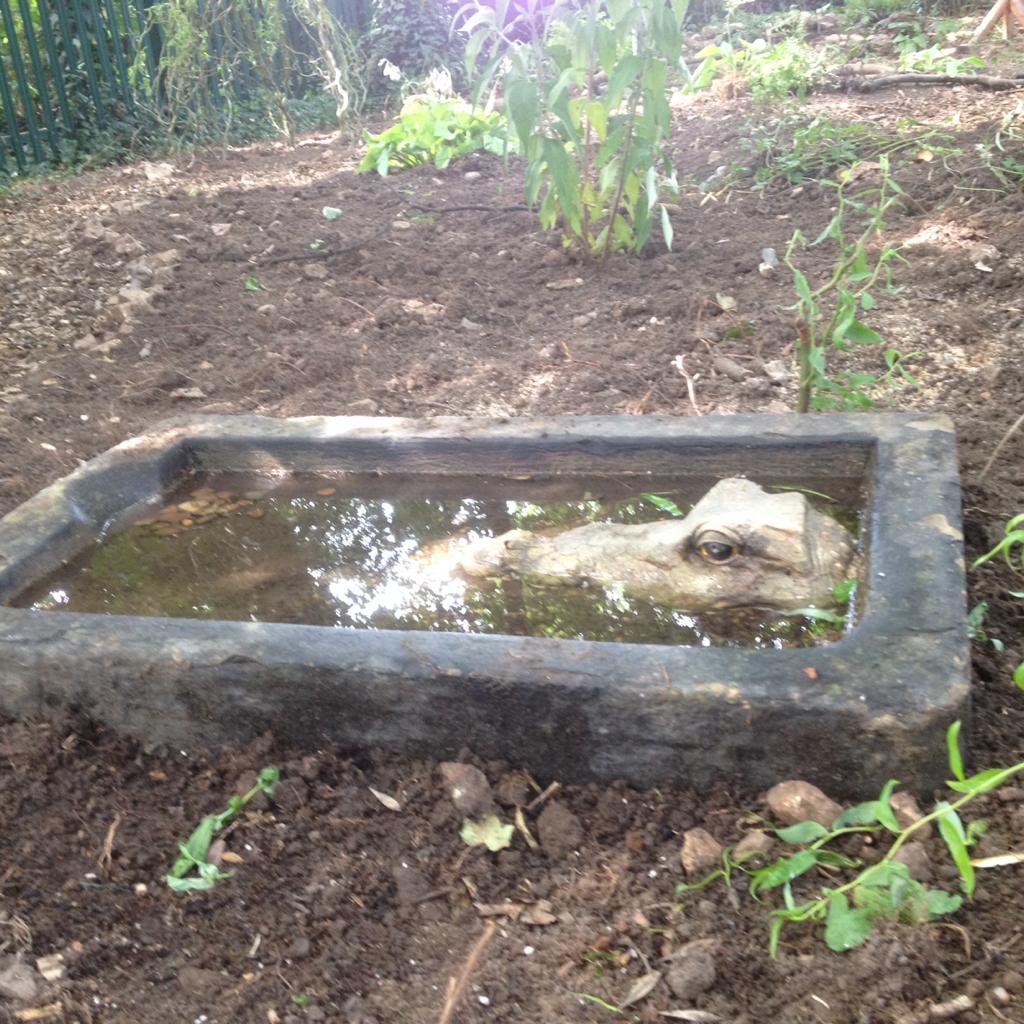 Unfortunately, around this time, there was a lot of vandalism. Fairy doors and ornaments were broken and plants were pulled up, edging logs and stones disturbed, and the beds were trampled. It was a heartbreaking time! Thankfully, after constant repairs, the area was made ready for the school holidays and was enjoyed by many visitors to the pub during the sunny afternoons and evenings.
Once the summer holidays were over, a few changes were made, tyres moved and pathways repaired and improved, and a new seating area was created. More bark was added to the pathways, and extra log and stone features were established. Stronger gate catches and hinges replaced the originals.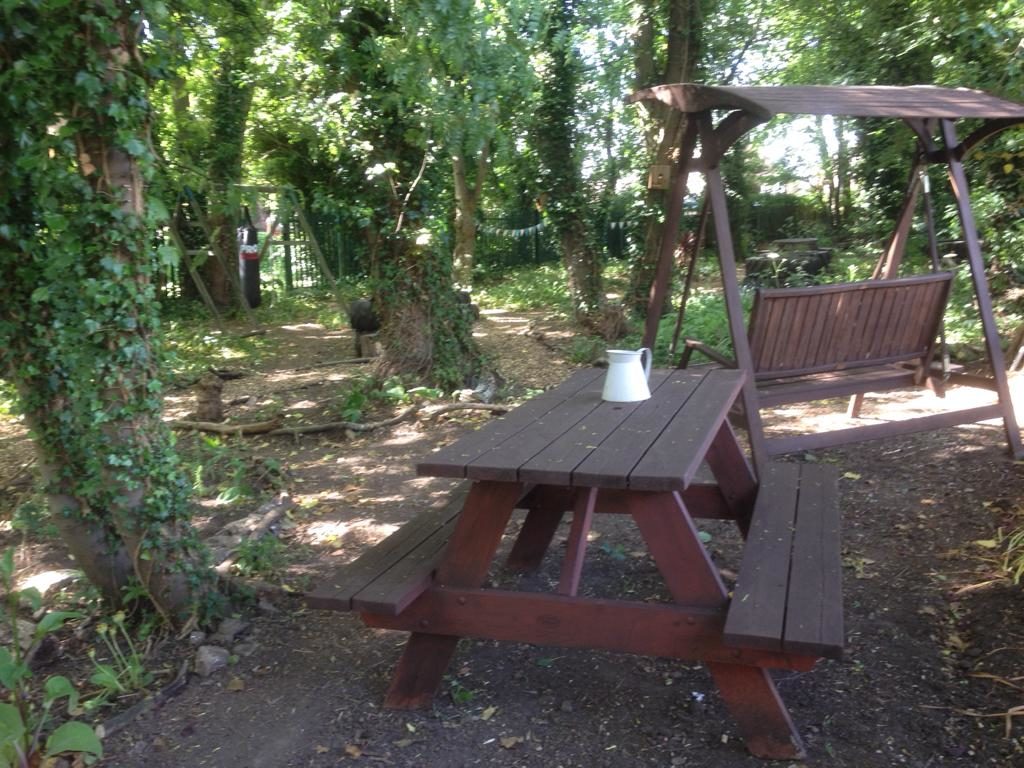 Some plants and bushes didn't survive the summer shade, but more bulbs and woodland plants are being constantly added. Further donations are still needed of snowdrops, bluebells and ferns. If anyone can help with these, it would be much appreciated. Any contributions can be left with the staff at the pub.
So now, as the leaves fall, the woodland has become a quiet and peaceful haven for wildlife again. We hope visiting families will respect this so that the woodland garden can be enjoyed for years to come.
We would like to express our thanks to Jan and John Murray, Sally, and all the other volunteers who have helped to create this feature, which can only enhance the character of our village.