We recently reported that we had decided to monitor any potential movement in the retaining wall around the memorial in the centre of the village, before we went to the expense of fixing something that isn't a real problem. We have now acquired a couple of "tell-tales" to monitor any movement.
These consist of two pieces of overlapping plastic that are installed "in-line" and any variation from the "in-line" state will show whether there has been any movement.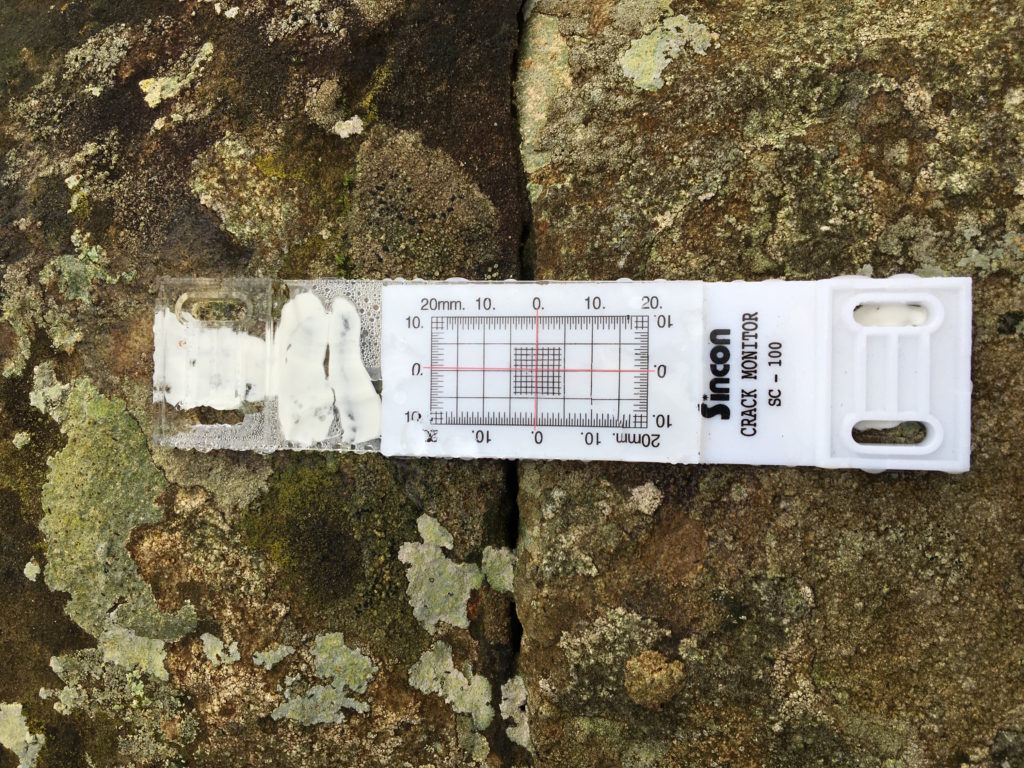 We will be monitoring the "tell-tales" from time to time, but, if anyone else looks and sees that there looks to have been movement, please contact any member of the Parish Council. Also, if anyone notices that the "tell-tales" are damaged, of have gone "walkabout", please also let us know.