Whilst we are trying to keep reasonably fit walking in open spaces and maintaining social distancing there are times when this can be a squeeze.
The Pig factory planning application raised the issue of where large lorries can squeeze over to allow passing traffic along Abbe's Walk. The short answer is they can't.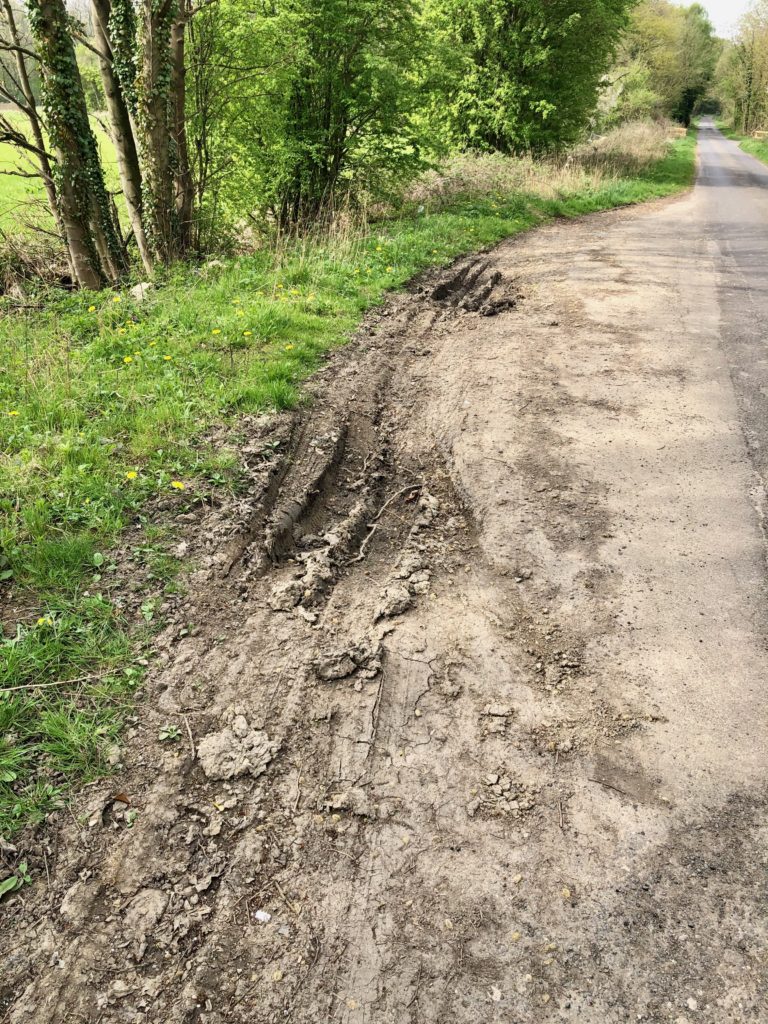 The limited passing places can be limited in scope by fly tippers. But even then the passing places were designed for cars and have another hidden danger; they are very close to a soft bank that runs the length of Abbe's Walk on both sides. The photo gives an idea what happens when two white vans meet. Much skidding left a neat hole dug by the spinning rear wheels. And a couple of days later this art piece was joined by a duplicate incident.