As we all endure the effects of the lockdown, siege or circuit breaker; the description depending on which country you live in, there are signs in Burghwallis that spring is indeed sprung.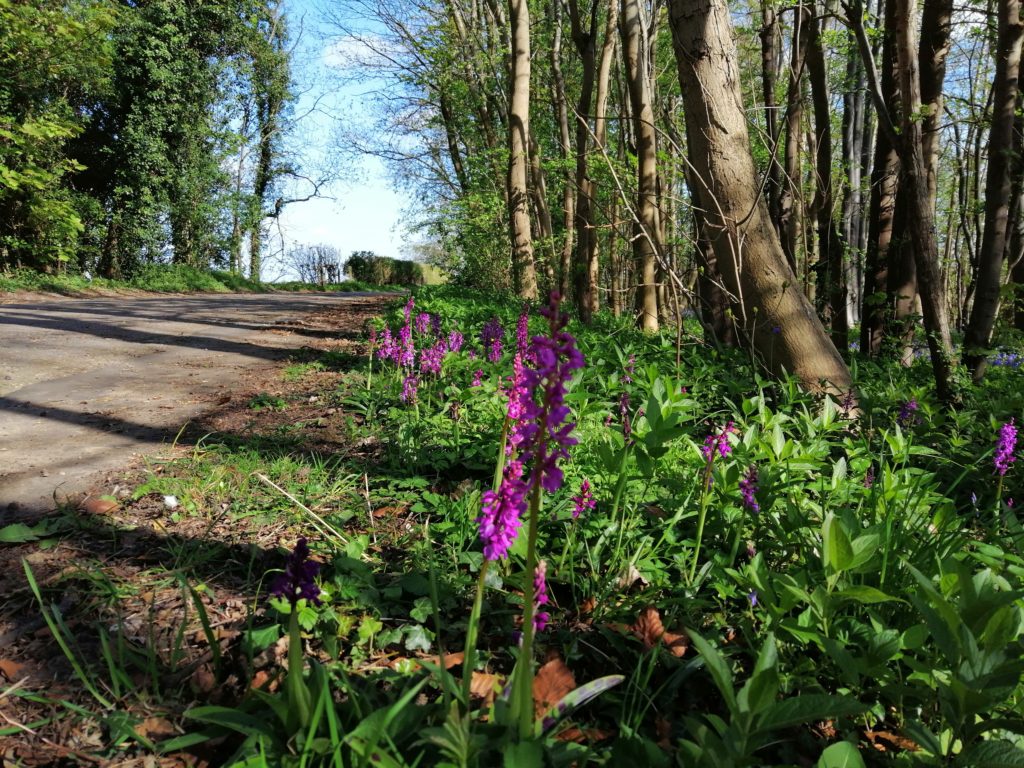 This good news is this 'spring' has nothing to do with a fly tipped mattress. This spring is special, the hedgerows along the highways and byways around the country benefitted from the earlier rain and a warmer winter. Let's put aside global warming, just for the moment for we are enjoying a spectacular spring. Blossoms and spring flowers abound.
If you are out taking your one hour permissible sojourn along the lanes around Burghwallis you will firstly take in the fresh air, as cars, planes and automobiles are a scarcity. It is as quiet as our ancestors enjoyed. You will hear an abundance of birdsong including the skylark rising above the fields. And hidden in the verges umolested by cars driving around obstacles are a healthy range of wild flowers. The picture above shows the Orchid called Orchis Morio, never seen in such profusion. Others around are the Early Purple Orchid, Orchis Mascula. Now I bet in the midst of the lockdown you didn't expect to read this. Go out and enjoy – but please, please don't pick them!