A valiant team planted 200 new whips along Scorcher Hills Lane. Replacing the trees that had failed to thrive after the original planting programme four years ago, (and a supplementary planting a couple of years ago), and some that had been vandalised, the future looks good for the resurrection of the hedgerow that once lined the Lane.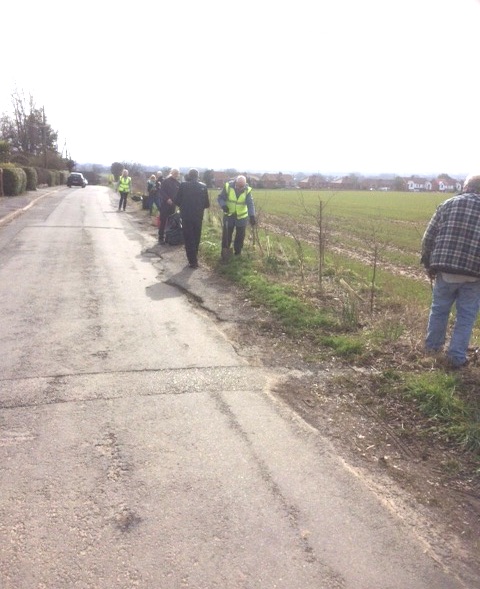 Last Saturday a team of four parish councillors and several village volunteers dug neat holes in the verge and plonked in a variety of young trees. Supported by a bamboo cane for support and surrounded by a plastic guard for protection from the wind they should grow over the next few years to provide shelter for birds and other wildlife. And this tiny part pf Britain will revert to the lanes and verdant hedgerows they once were before the craze to raze them abounded.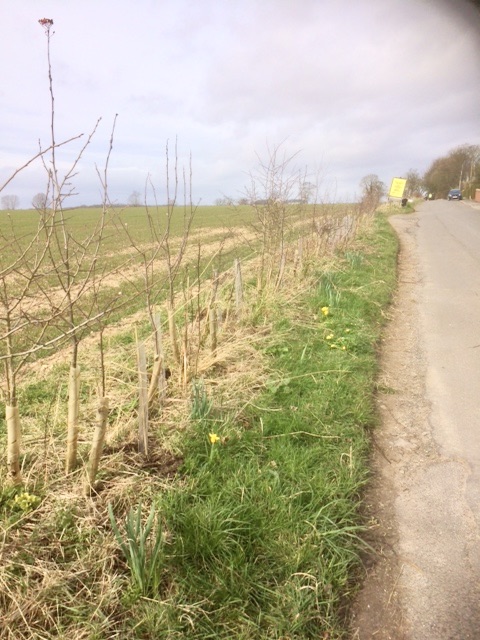 The young trees, a section of silver birch, elder, field maple, hazel, Rowan, oak, crab apple, hawthorn, dog rose were donated by the Woodland Trust and arrived just a few hours before the team assembled to plant them. OK in reality behind the scenes there was a logistical nightmare as the delivery was being rescheduled by the hour by the courier. But Dave Hudson, Parish Councillor in charge of the project took this in his stride and the team of diggers knew nothing of the trauma. Two hours later the gaps in the hedgerow were replanted, the backs straightened and the spirits lifted.