One of the great military traditions is the command if it moves salute it if it doesn't- paint it.
Thus the military connections to the War Memorial and a stationary flag pole obviously meant it fell into the paint it category. The volunteer team of Burghwallis parish council set about the task refurbishing the pole, flag hoist pulley, and base mounting. The mounting allows the flag pole to be tilted to ground level thus avoiding the need for councillors to shimmy up the pole invoking all manner of risk assessment infringements. The sight of mature people dangling atop a flag pole could conjure some weird association to a Yorkshire Day ritual to passing motorists. That is except the lunatic driver in an orange hatch back who passed at really stupid miles per hour through the village and would have only seen the war memorial for 2 nano seconds, far too quick for its tiny, tiny brain to assess.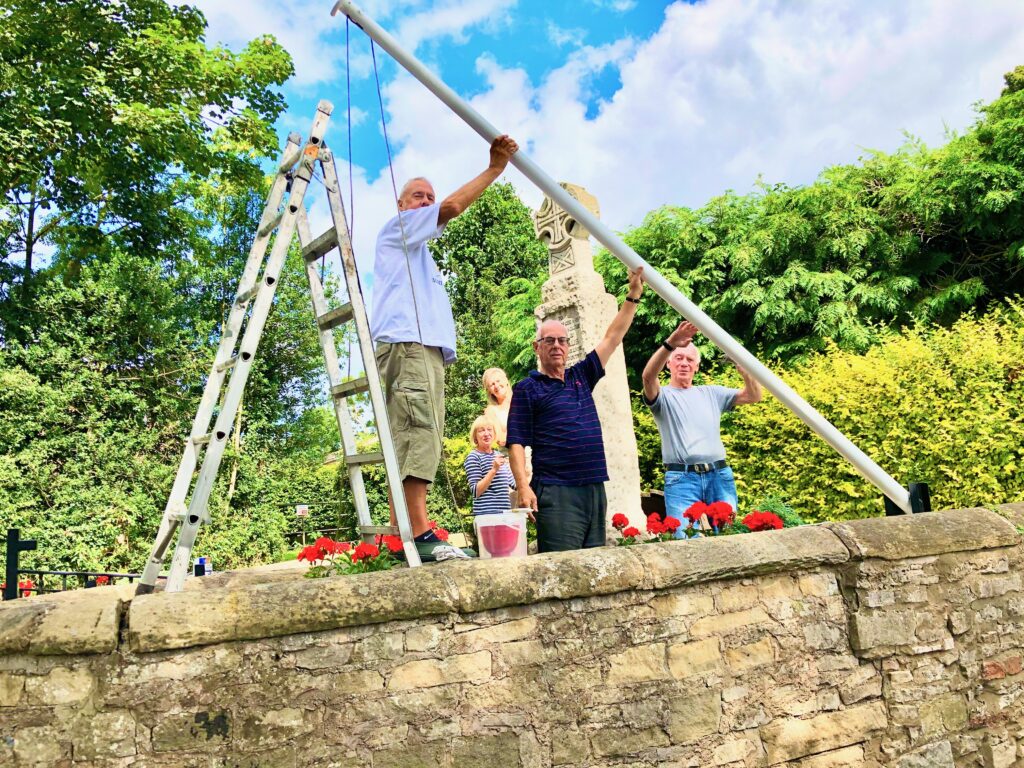 Some interesting details that had been overlooked for a while is the commemorative plaque at the base of the flag pole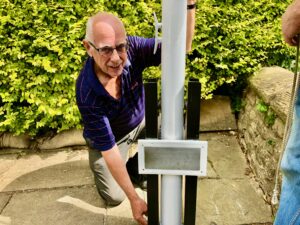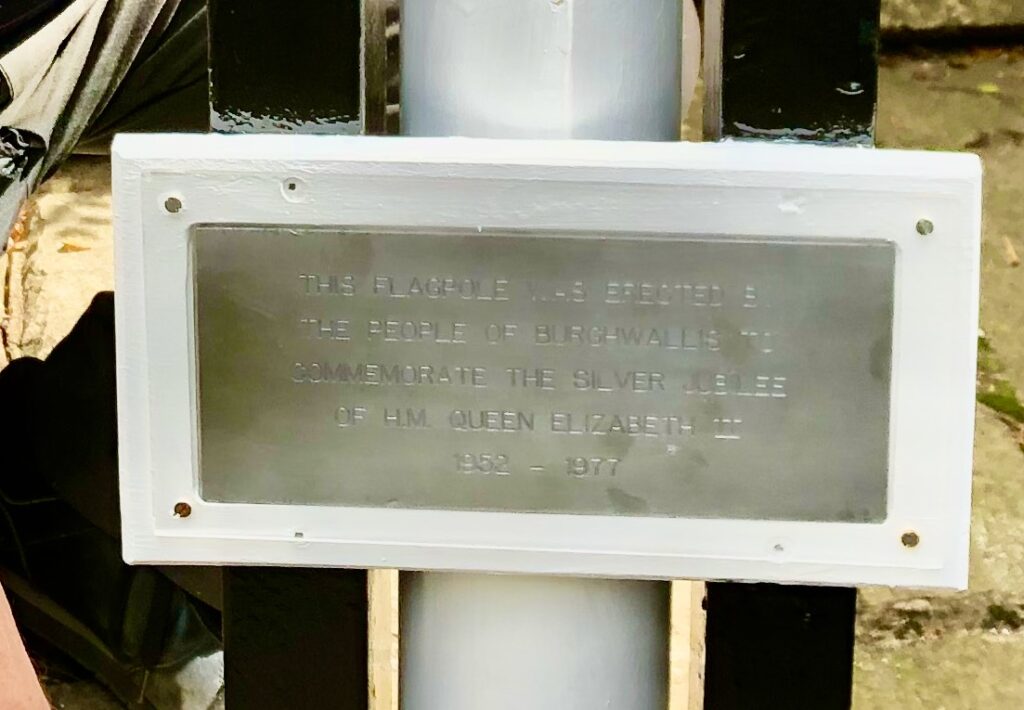 The inscriptions on the war memorial were also renovated up to present the detail in clear ship-shape fashion revealing the names of those who died in the forces and merchant navy.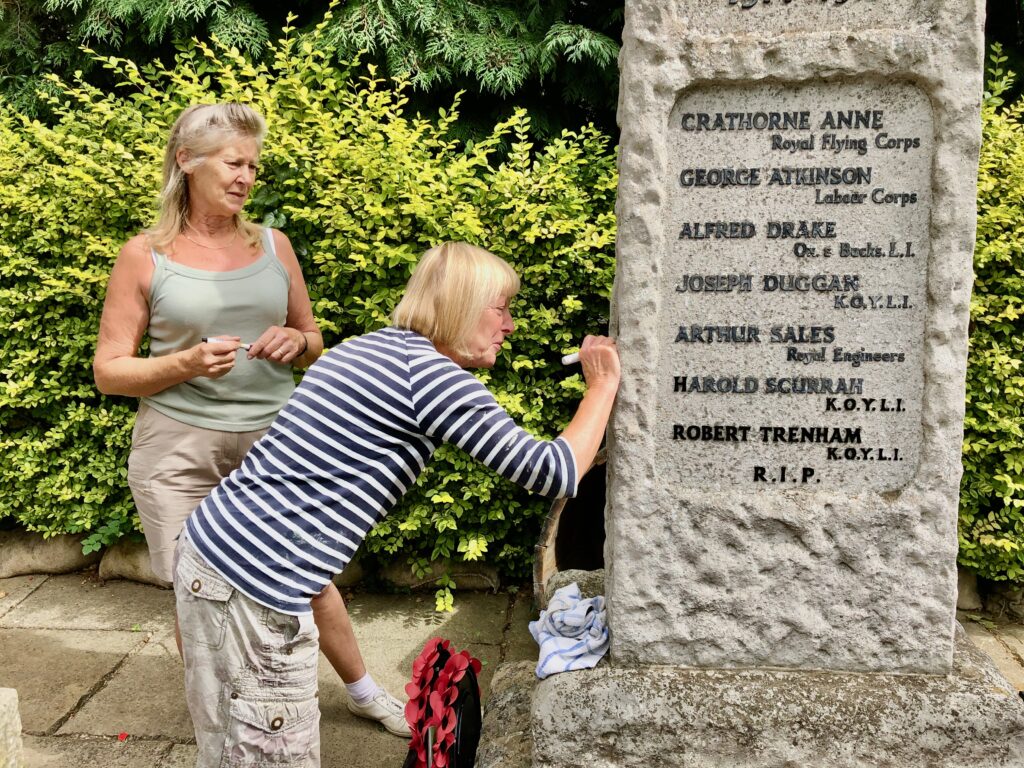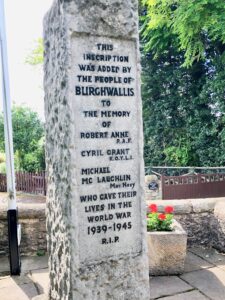 Whilst you are here – does anyone know of friends, relatives or descendants of Harold Scurrah KOYLI one of the people remembered on the war memorial. Is so, can you contact the Parish Council who have some information about his medals.