Whilst the last few years will go down in history as an era of change, when global effects reigned or rained on many parades it is good to see the emergence of the norm appearing.
Despite pandemics, inflation, recession, royal accession – and spats Burghwallis is regaining its normality. To be precise it never lost it, for the senior citizens Christmas lunch battled through all the global slings and arrows that were thrown at it.
The Parish Council and the Burghwallis pub rose above the waves. At the peak of constraints both financial, legal and medical the Christmas lunch endured. Deliveries al la 'Deliveroo' to pensioner homes  maintained the momentum during lockdown, funding constraints were overcome and even the impact of bird flu failed to dislodge the Christmas treat. We met them on the beaches and never surrendered; the battle cry of the organisers. Turkey, gravy and even sprouts endured.

Wednesday, 14th December saw the annual Senior Citizens' Christmas Lunch take place at The Burghwallis Pub.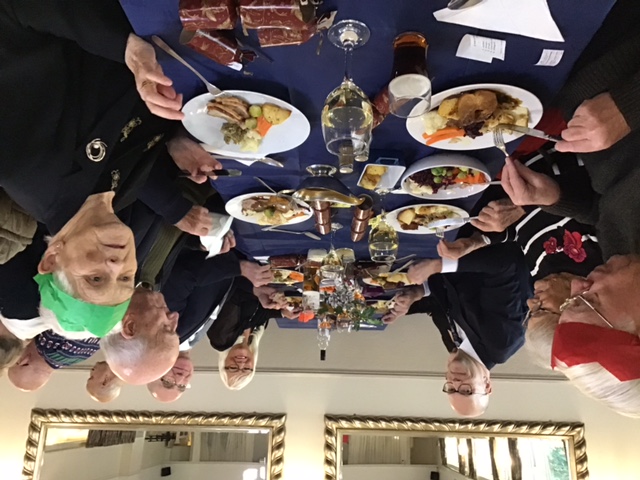 A choice of traditional roast turkey, with all the trimmings, and other meats was available, and a good feast was had by the 26 residents present. The raffle also raised over £130. Thank you to all who contributed the prizes.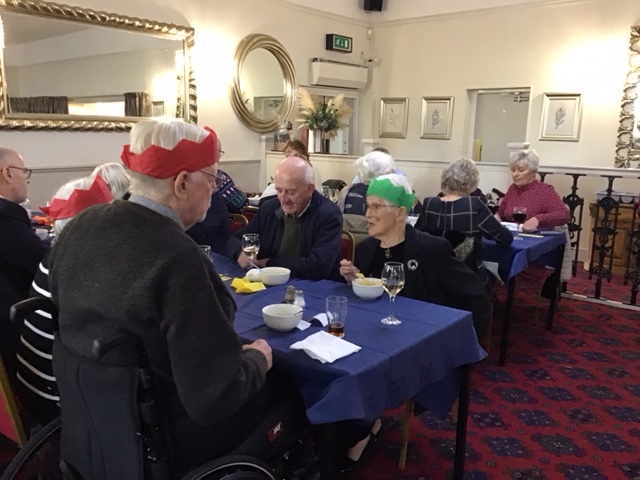 Our thanks go to Sally, Becs and the staff at 'The Burghwallis' for the preparation and serving of the food and table presentation.