As we don't have a village green or shop, and the church has been closed for repairs for nearly two years the only way to mingle with fellow residents has been the village pub. But wait, there's another great way to socialise – a Burghwallis litter pick.
A gradual stroll along the lanes of the village gives the opportunity to pick up on all the local gossip as well as litter. Get the buzz of clearing the verges of unsightly rubbish, marvel at the failures of society who chuck their junk, and protect wildlife – all in an hour – and completely free of charge.
Actually The Abbé's Walk looked relatively clear on the 9th April as the team of 11 volunteers set off, but the devil is in the detail. There are a number of hot spots adjacent to passing points and down in the ditches that run along the length of the road. Our best mates can park up and heave junk far into the undergrowth and down into the water course. The logic of this exercise seems lost to any intelligence but maybe they feel they should try and hide their spoils. The irony is the litter clearance team then have a beggar of a job pulling the stuff out to place it along the side of the lane for collection.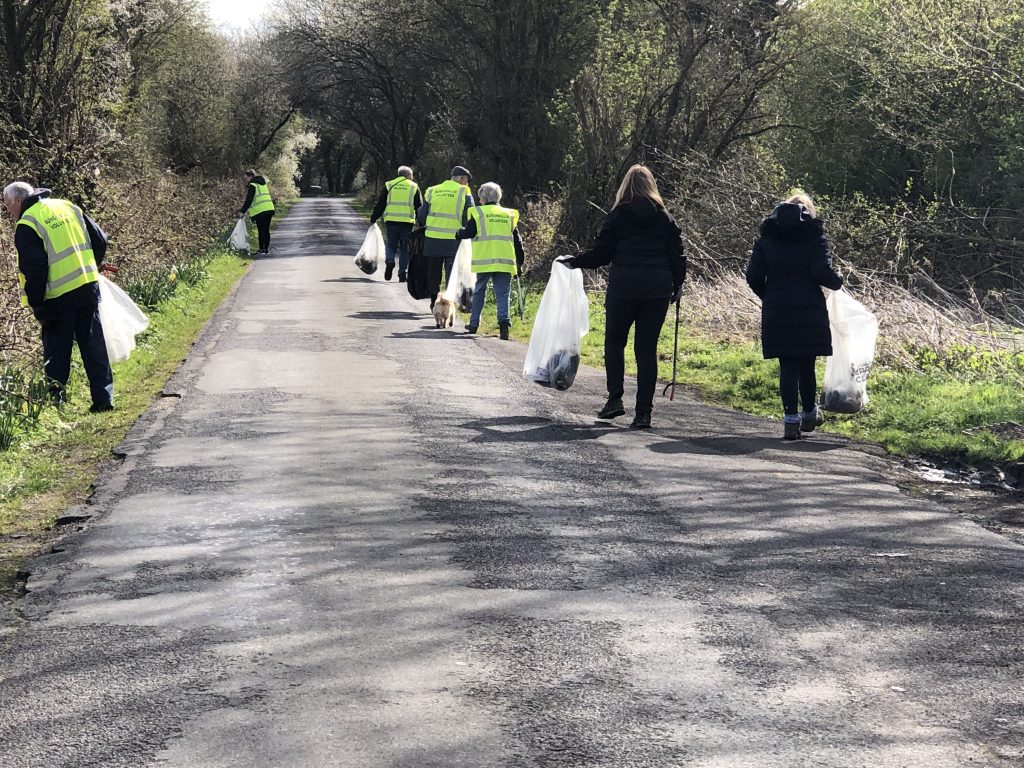 The team filled 15 plastic sacks cleared from the undergrowth and ditches along The Abbé's Walk and a further sack of rubbish from Burghwallis Road – which was cleared just one week ago!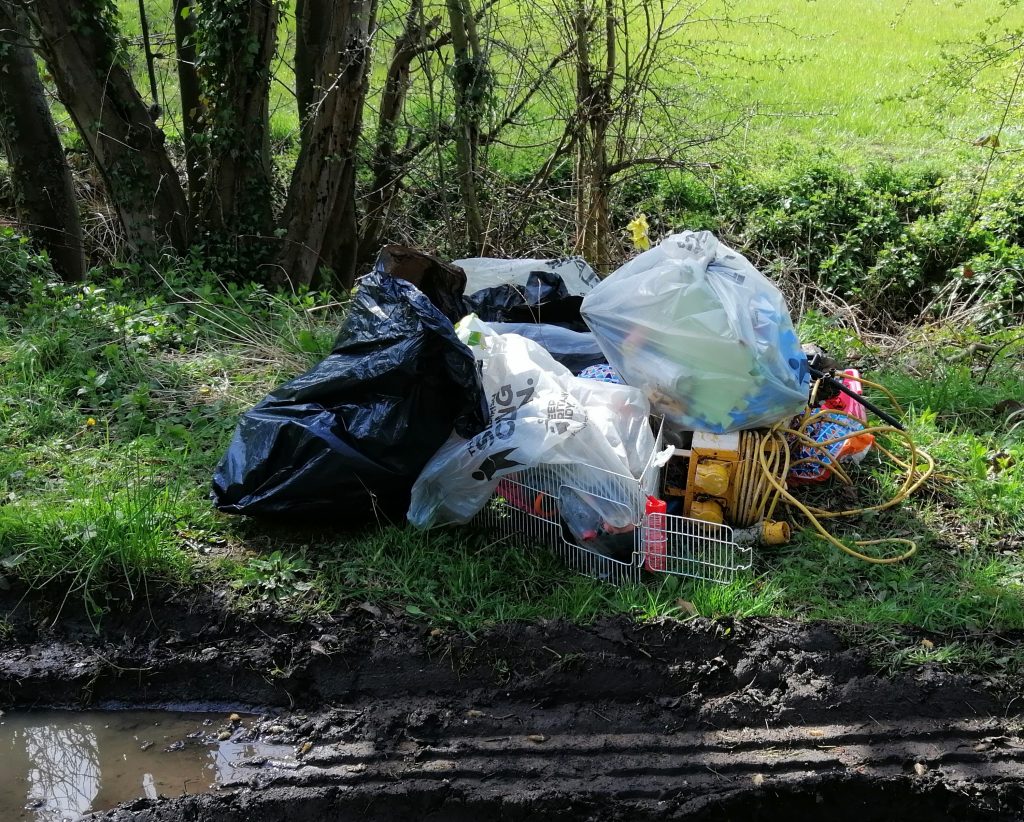 Thanks also to the guys at DMBC who came and collected all the rubbish within a couple of hours, just in time before the road closure next week.