January 11th 2022, the day a team of eight volunteers from Burghwallis managed to collect 22 bags of rubbish along Burghwallis Lane and Burghwallis Road.
Litter picking has a hidden social aspect, you get to join in a rewarding process – you can immediately see the result of your efforts and get to join in the local banter that abounds within the team.
The downside is also to get to see the side of the British public that is another national disease. The amount of litter chucked in our hedgerows is appalling. The Aussies have a very appropriate names for them; "Tossers" or "Bogans". It is all too easy to wind the window down and chuck rubbish at speed, hell someone always picks it up for you! The heavy mob tend to leave larger items or amounts. Building waste being the favourite followed by cannabis plants that are left every 50 metres.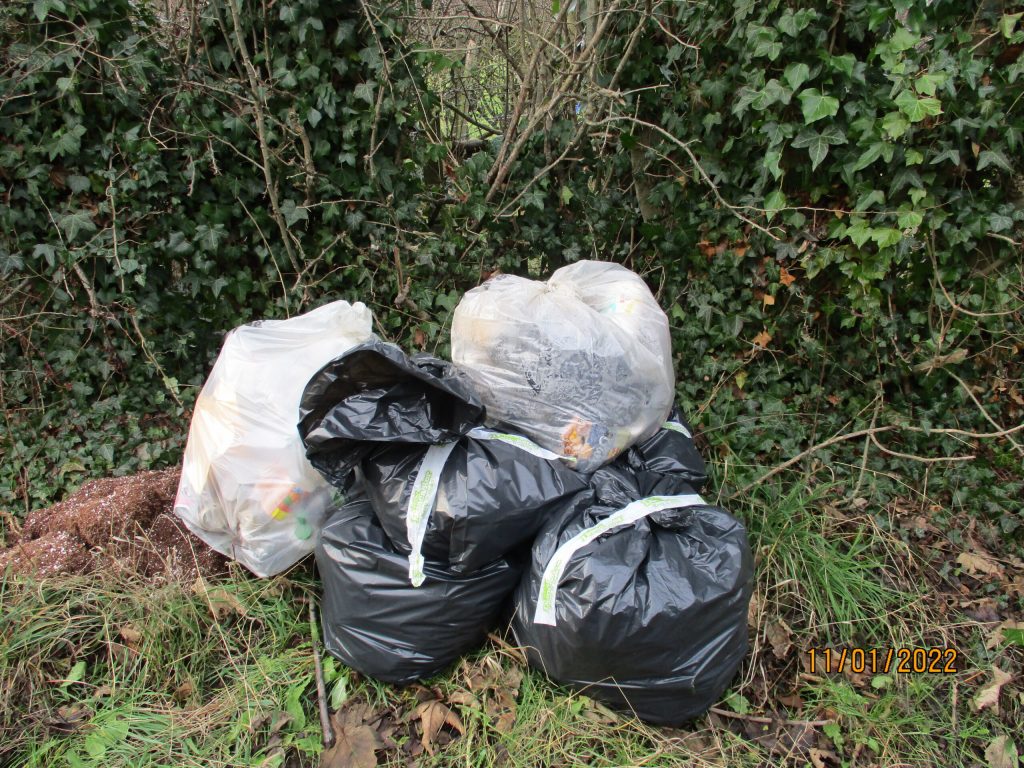 But the worst detritus of the tossers on this occassion was a positive covid test and a growing number of used PPE masks. You could despair at the thought process that failed to emerge with the culprits. Underwear is also a given, both male and female versions are always discovered from what must be a growing platoon of commandos.
A truck wheel, several car tyres and 10 x 5 litres containers of an unknown liquid lay hidden in the undergrowth waiting to pulled out and heaped for the DMBC team to collect.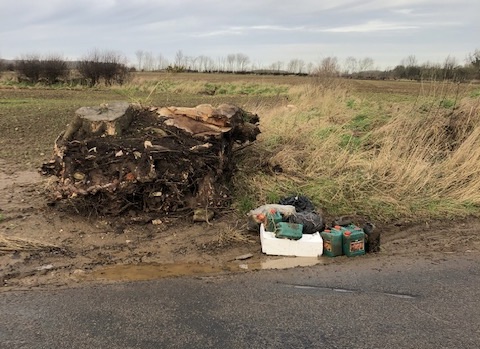 And finally, a thank you wave to the road users who slowed down and as they passed the pick-up team, and a different sort of wave to the young man in a blue hatchback and a young lady in a white hatchback who shot past the team at 60 mph. It's the speed limit along the roads and they have their rights you know!
The liaison with the DMBC is very effective. With limited resources and cash they are grateful for the efforts of the Burghwallis litter team and collected the litter within one hour.