One of the problems with St Helen's church; it's hidden 200 metres down a drive off Grange Lane. Out of sight and out of mind. The operational guys and the congregation are aware of it's poorly roof but many residents are possibly not aware the situation that has befallen our ancient Saxon church.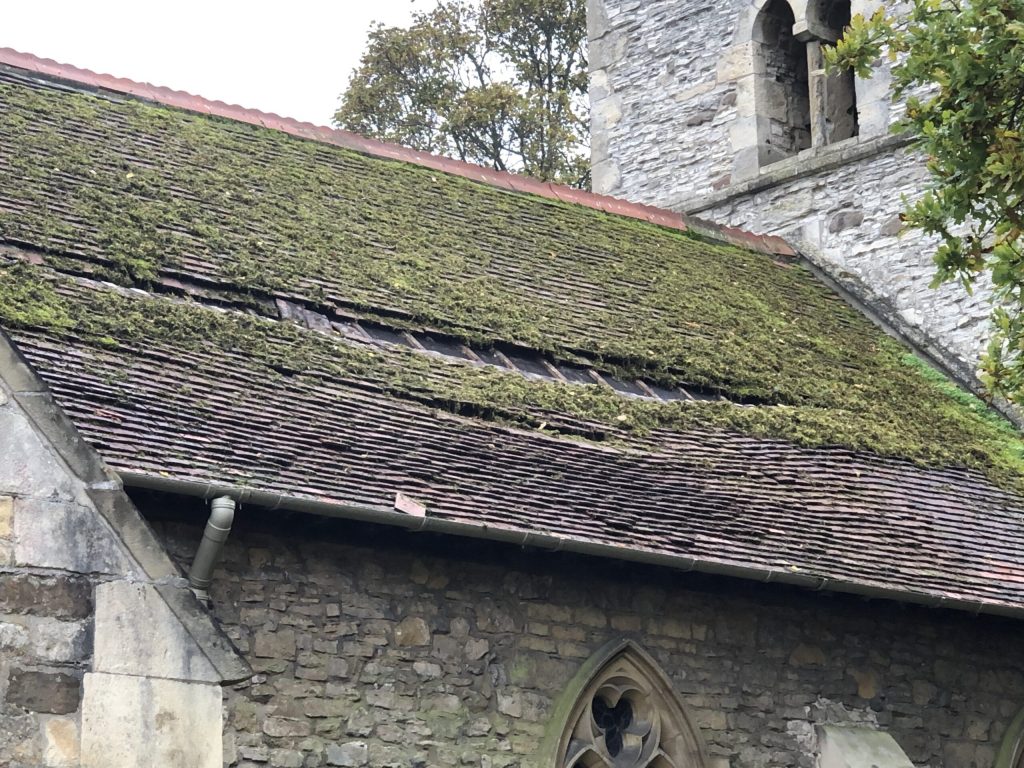 If you do wander down the drive you will notice the church has a bright blue roof on its ancient Anglo Saxon walls. The temporary tarpaulin roof was fitted a year last October to cover the hole. Then the fun began.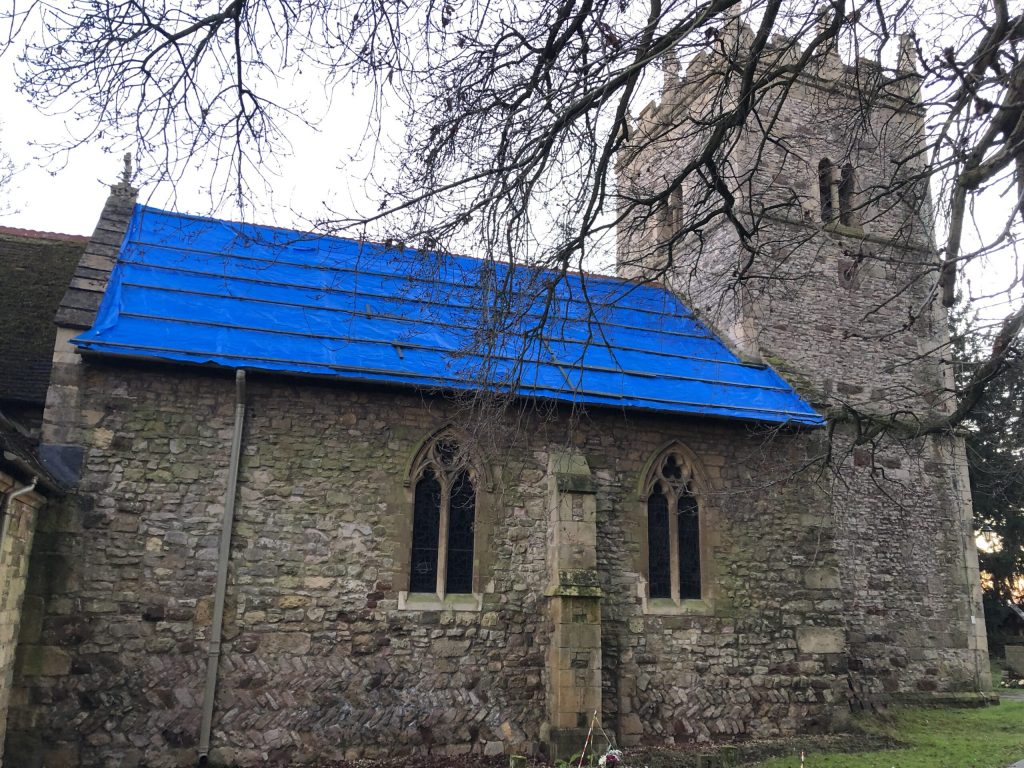 Being a church, repairs and renewals come under the jurisdiction of the ecclesiastical 'mafia'. Their job is to verify that repairs comply with every known condition that have emerged since Jesus was a lad. In fact being a carpenter he may have had a hand in the specification. They have job to do, no you can't fit a glass roof or have disco lighting. The problem gets slightly more involved when you realise the church still doesn't have an official vicar since Father Richard Walton retired. Vicars can sign official stuff, and his replacement is the subject of quite a change on the operation of the church. More of this later. In the meantime who signs what and how has created an impasse.
The process of church planning permission and building inspection is handled by them as in the know within the ecclesiastical establishment. This is a positive as they are aware of structures and fitting procedures in churches. But then the variables kick in. Covid, working from home, retirements, vacant appointments, availability of appointed architects and builders.
Thus Colin Bowes, churchwarden, and the parochial church council still await a final decision on what is known as a 'faculty', church terms for a go-ahead. This states the procedure on who, what, where and when stuff can be done. In the meantime the £140,000 cost is being assembled.
The scaffolding that adorned the structure, which incurred a rental each week was removed as the start date seemed to be wandering over the hill in the distance. And commensurate with the extended lead time, the original builder disappeared. The accredited replacement guys said the scaffolding was too narrow; there are specifications, don't you know. Colin in the meantime has become a world leader in the procedure to follow to fix church roofs. You may soon see him standing alongside Boris in a Downing Street briefing. The best bet at the moment is the roof could be repaired by end of October, two years after it fell in. Slightly encouraging news is the internal structure remains undamaged.