Not wanting to leave us out of her path, storm Ciara managed to hit our village. Not on the scale of the devastation elsewhere in God's own county, but nevertheless noticeable.
The 24 hour blast repositioned all manner of fauna, flora and garden furniture, then promptly hosed it down with blasts of high pressure horizontal rain. Still that's what Sundays in winter are for – and there was the six nations rugby being offered in compensation!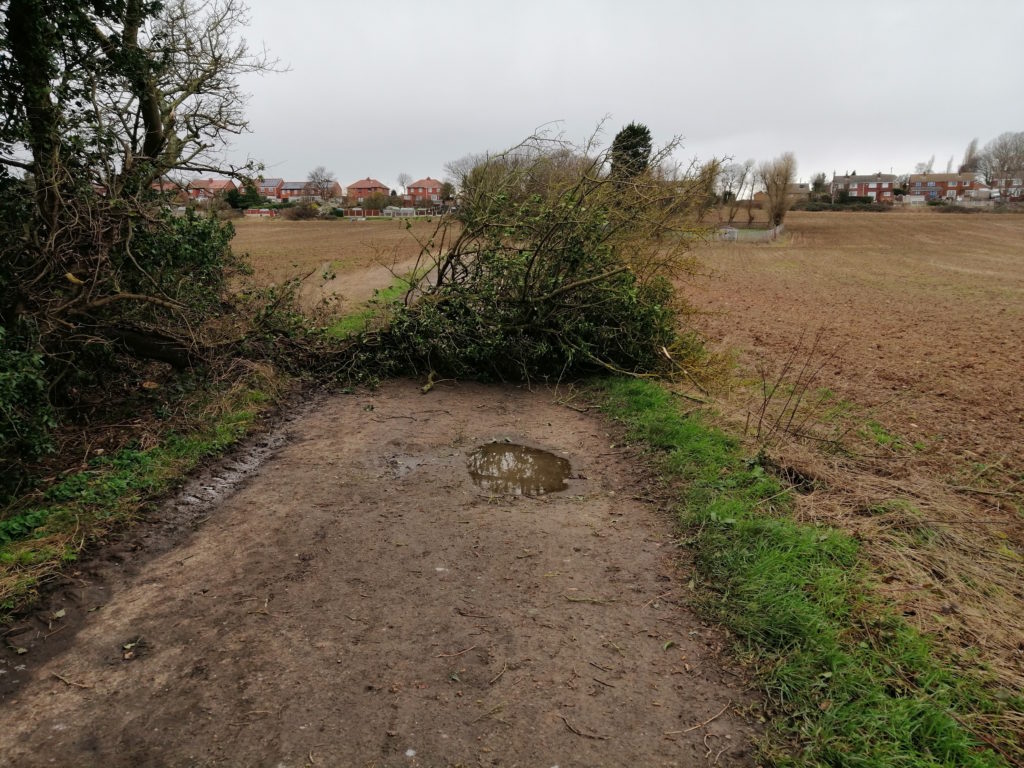 The pictures show the effects of the storm on vegetation along Stoney Croft Lane, aka the Bridle Path. DMBC have been alerted to remove the fallen trees.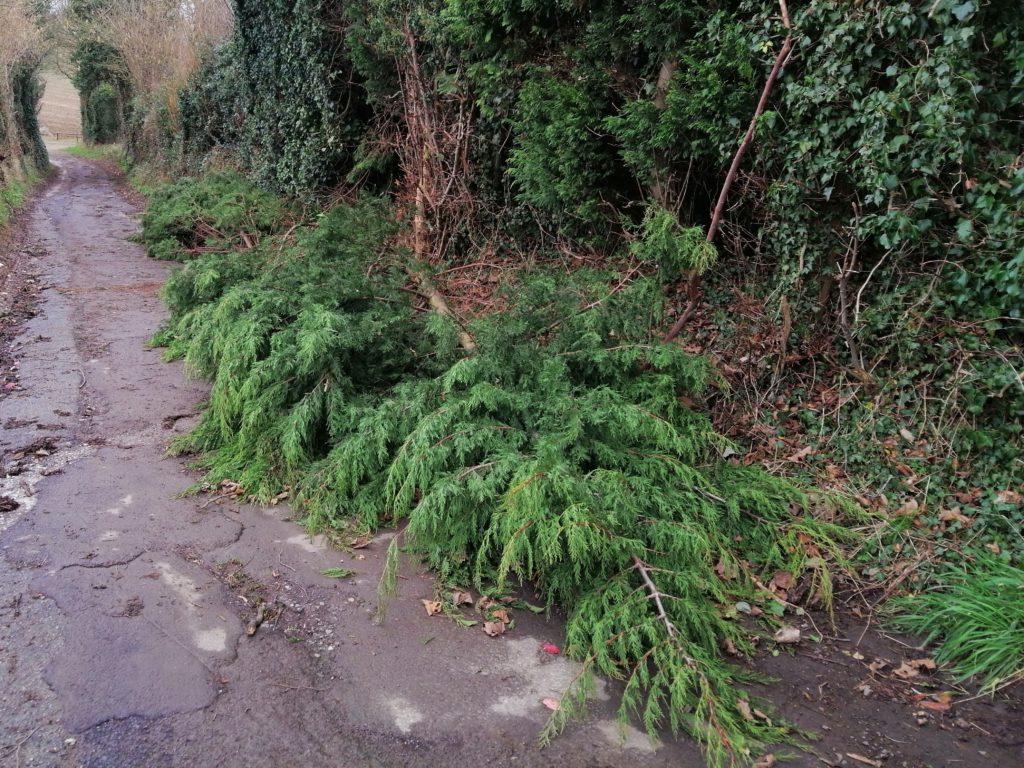 Possibly the biggest thing to hit the village since the plague?