Yoga Classes
'Bend It Like Beckham' takes on a new dimension at the Bullcroft Memorial Hall. Yoga classes are starting; open to all ages, both sexes, and all levels of skill.
The ever growing interest in this ancient art of controlled exercise* is ideal to build core strength, supple joints and an amazing feeling of well-being. Even better news; it does not involve any spinning on bikes, lifting weights or running on treadmills, yet arguably has the same benefits.
For more information you can contact Francis Groves email  francis.groves@northdoncaster.org.uk   or tel: 01302 874587
*The beginnings of Yoga were developed by the Indus-Sarasvati civilization in Northern India over 5,000 years ago.

---
Walking Football
For those of us who used to play football and are now of an age when common sense tells us to ease back a little to save the skeleton from impact that Germolene struggles to repair, how about trying walking football.
The game brings the all the skills you know you had of football back into play; just at a pace we can all cope with. It's new, it's great fun and produces a lot of laughter – that cures all.
Even better news it is maybe unlikely your parents or grandparents will be hanging around the touchline giving loads of advice you don't really need.
Come along to the Bullcroft Memorial Hall every Wednesday at 1:00pm
Bullcroft Memorial Hall, Chestnut Avenue, Carcroft DN6 8AP
Tel: 01302 874587 or email Bullcroft@northdoncaster.org.uk
The programme of walking football is a joint exercise between the Carcroft Doctors Group and the North Doncaster Development Trust.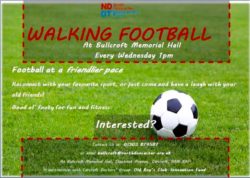 ---
Internet Café
Free IT Help and Tuition every Thursday at 2:00pm
Ever wondered what the younger generation are up to with their Facetube twitterings. Fear not, come and meet Frank at the new internet café at the Bullcroft Memorial Hall. Frank will help you understand all there is to know about the following tecky bits that can change you life or scare the kids when they suddenly realise how adroit you are :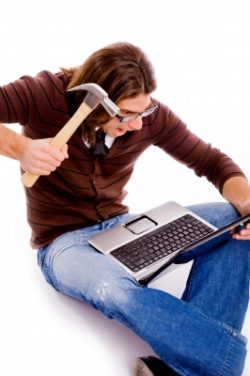 Learn how to overcome your frustration and use the following:
Email, and how to create an address.
Use the internet
Get great use of you phone, tablet, or laptop.
Frank is a fully qualified IT tutor and technician and will happily help with all IT related questions and needs.
Bullcroft Memorial Hall, Chestnut Avenue, Carcroft DN6 8AP
Tel: 01302 874587 or email Bullcroft@northdoncaster.org.uk
Image courtesy of imagerymajestic at FreedigitalPhotos.net

---
Building Skills For Life
There are many hurdles to life and work that we all endure, any many of us could do with a little help and guidance. There is a short course running at the Bullcroft Memorial Hall. For further details contact the Hall on 01302 874587.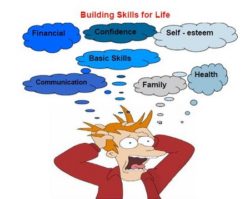 The course is run in a relaxed and friendly atmosphere for a number of weeks. It will cover many aspects of life and health  through life coaching to help build confidence, self esteem and well-being.
Financial
Confidence building
Self esteem
Basic skills
Communication
Family
Health

---
Men In Sheds

The North Doncaster Development Trust along with the Carcroft Doctors Group Old Boys Club have spotted men wandering about the neighborhood looking as if they are in need of  a good fettle. If you feel you fall into this wondrous category and fancy spending some of your time in the company of other like minded souls come along to the Bullcroft Memorial for a cuppa, chat or get fettling on lumps of wood to make that household device the family will cherish at Christmas.
Although the Men's Shed is open to males remember Barbara Hepworth, a lady, started with great lumps of wood or stone, drilled a stonking great hole in it and sold it for a fortune. There's money to made and a great cuppa.
Give Frank at the Bullcroft a call on 01302 874587  or email bullcroft@northdoncaster.org.uk for further details.