In this age of increased awareness of the need to protect the environment a group of volunteers have turned an area of wasteland next to the Burghwallis pub into a wildlife area open to all visitors – especially children.
The intention is to make a feature of an area previously just wild "woodland", to provide a place of interest to visitors to the pub, and others. The volunteers involved have cleared a lot of the ground in order to accommodate the woodland scenario. It is, effectively, an extension to the facilities offered by the pub, and will be open 24/7 to all, specifically to allow children to "explore" nature.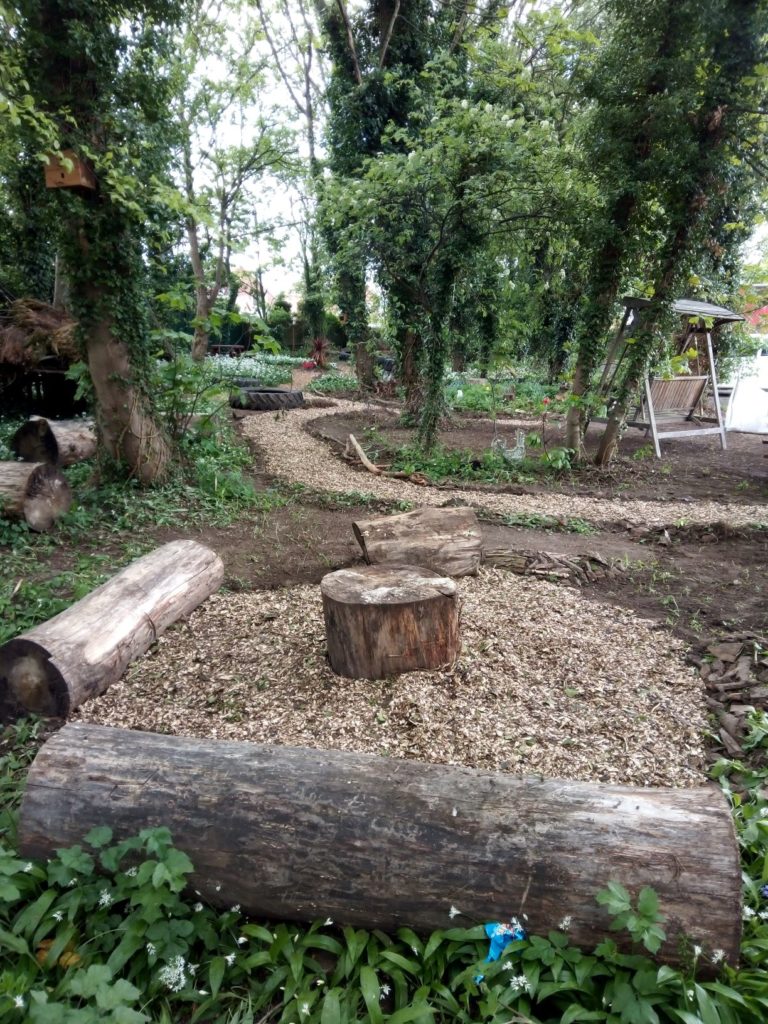 Last January we reported the first stages of the development of a wildlife area in the woodland adjacent to The Burghwallis pub car park. Since then things have moved on apace. John and Jan Murray have submitted these images, along with a report of progress to date.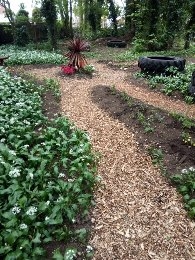 After much work to clear the area of debris and digging out the paths, the stage has been reached where most of the paths have been established. A weed suppressant membrane has been laid and covered with wood chippings. Seating areas have been created using large logs and trunks.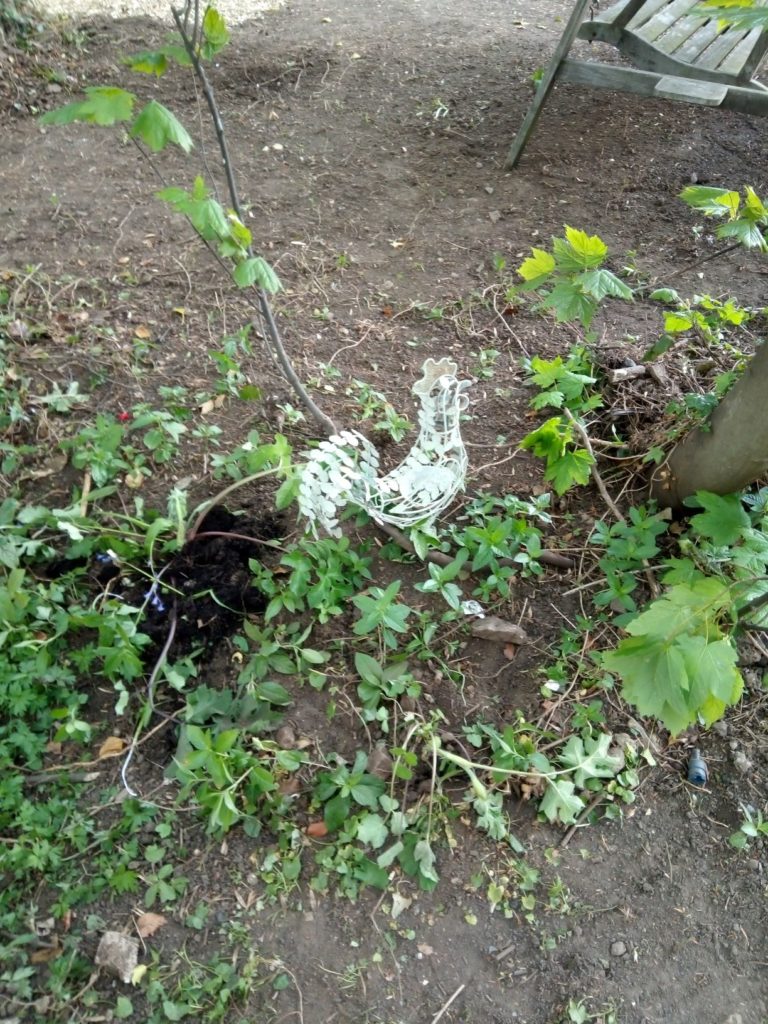 Much of the area has been dug over and planted with feature and natural woodland plants and a lot of the wild garlic has been removed.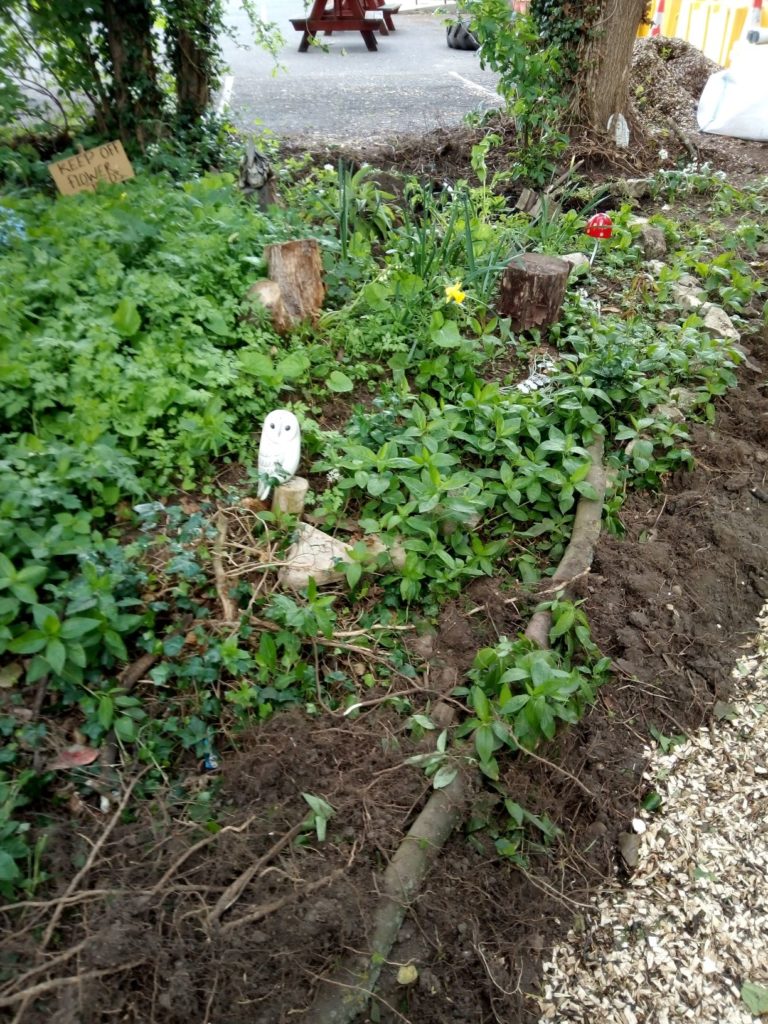 Many of these plants have been kindly donated, although the team are still looking for more, especially ferns, bluebells, snowdrops and any other woodland plants. Fairy doors have "appeared" and some woodland characters have arrived and taken up residence.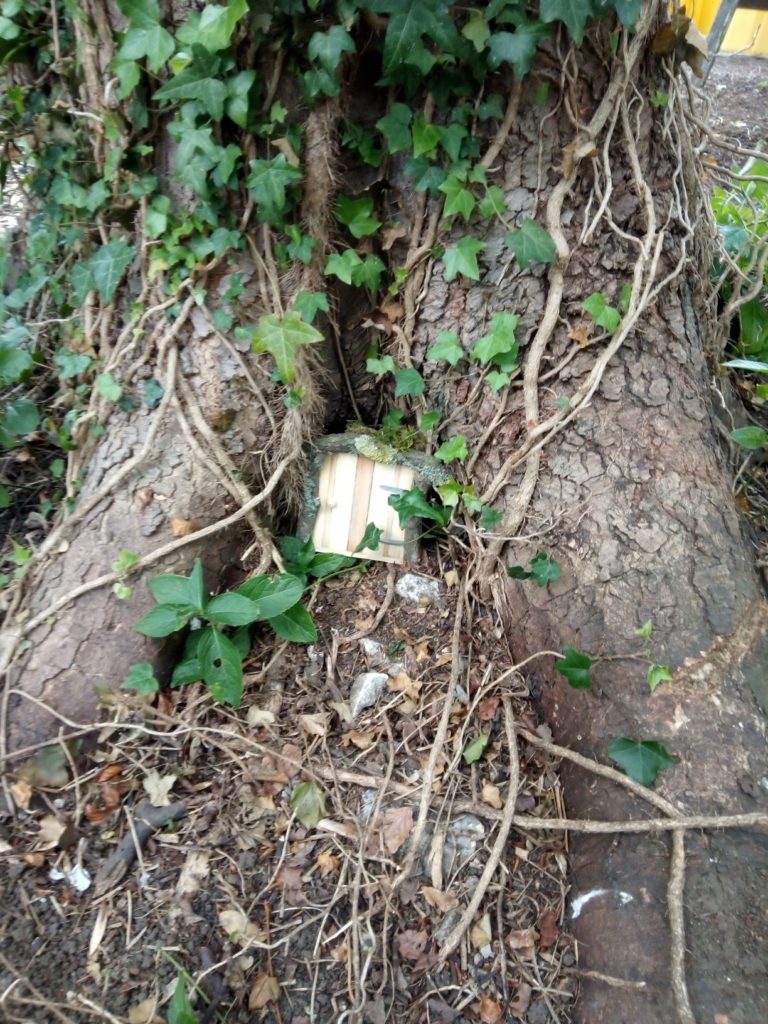 Bug houses have been made and a hedgehog house has been donated.
The next stage will the erection of a fence to safely separate the area from the car park; this will also serve to keep dogs out of the area.