As our readers will be well aware, we have campaigned long and hard for measures to reduce speeding through our village. Here is an example of what can happen when it goes wrong: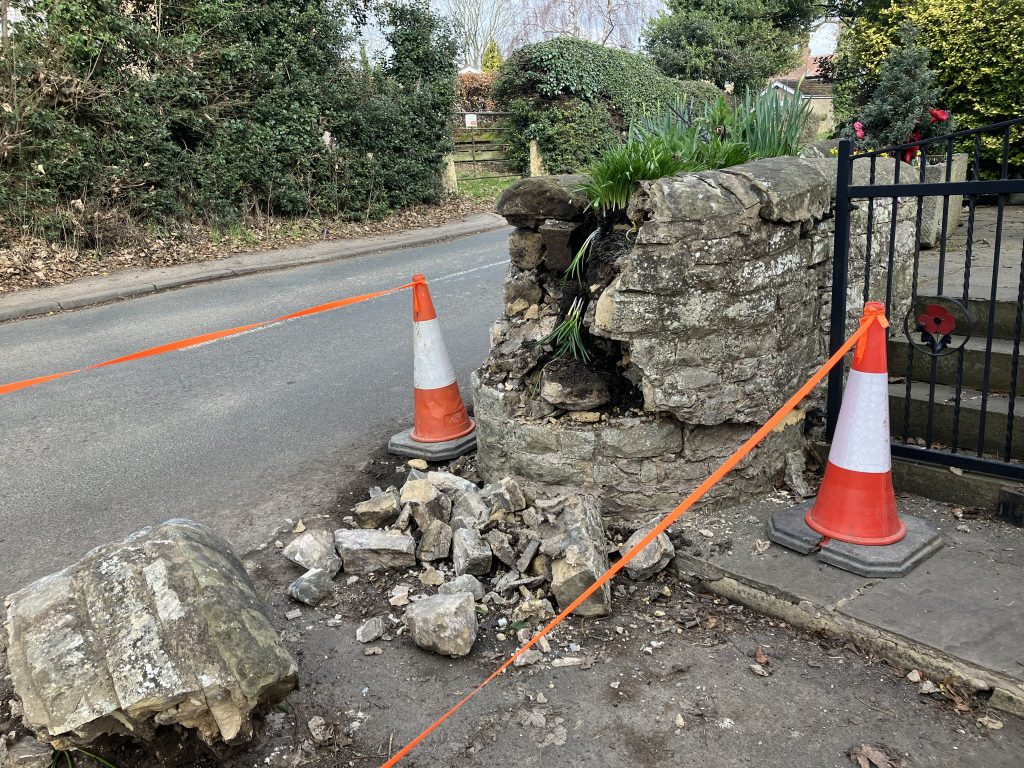 Apparently, a Range Rover lost control and hit the War Memorial wall, causing the damage pictured above. The vehicle then bounced across the road and ploughed into a garden on the other side and overturned.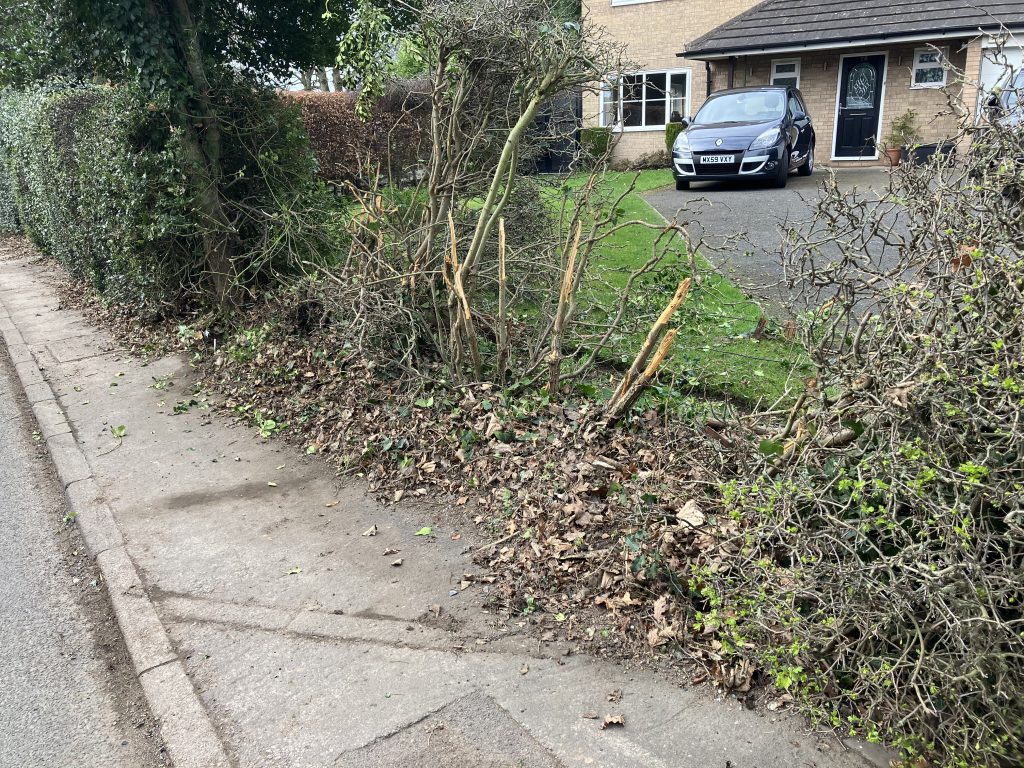 In addition, the internet cabling to several adjacent properties was also severed in the process.
Police and Fire Service attended the scene. We don't know if the perpetrators have been identified, but, apparently they returned later to retrieve items from the vehicle. The vehicle had been removed by morning and the cones put in place.
We now have the task of ascertaining if we can recover the cost of repairing the wall from the driver, or whether our own insurance will cover it.
The chicane around the war memorial has little effect in slowing traffic. Local knowledge induces anyone turning right down Old Village Street to creep very slowly around the bend as many vehicles going in the opposite direction cut the corner, the white lines having long worn away.
The war memorial is a listed structure and the repair is subject to significant planning and building controls. This obviously takes time and energy to complete before repairs can commence. In the meantime it will be interesting to see if vehicles are slowed by the cones.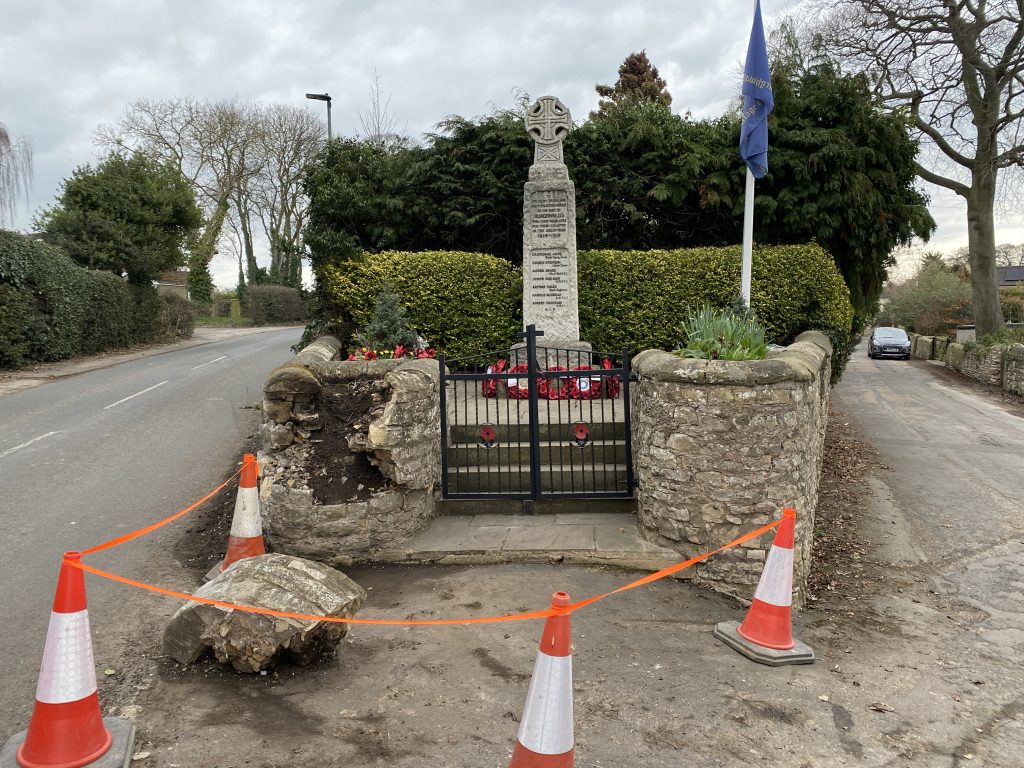 This accident follows another mishap earlier in the day at the same bend. An Amazon delivery van and a quad bike collided resulting in an element of road rage by the quad bike driver who was seen attempting to exchange details and his opinion with his fists on the van wing mirror and drivers door.