A goodly number (34) of pensioners from the village, including a few "guests" attended the annual Christmas lunch this week in The Burghwallis pub. This lunch is sponsored by the Parish Council from the rent received from the "Poors Field" on Burghwallis Road.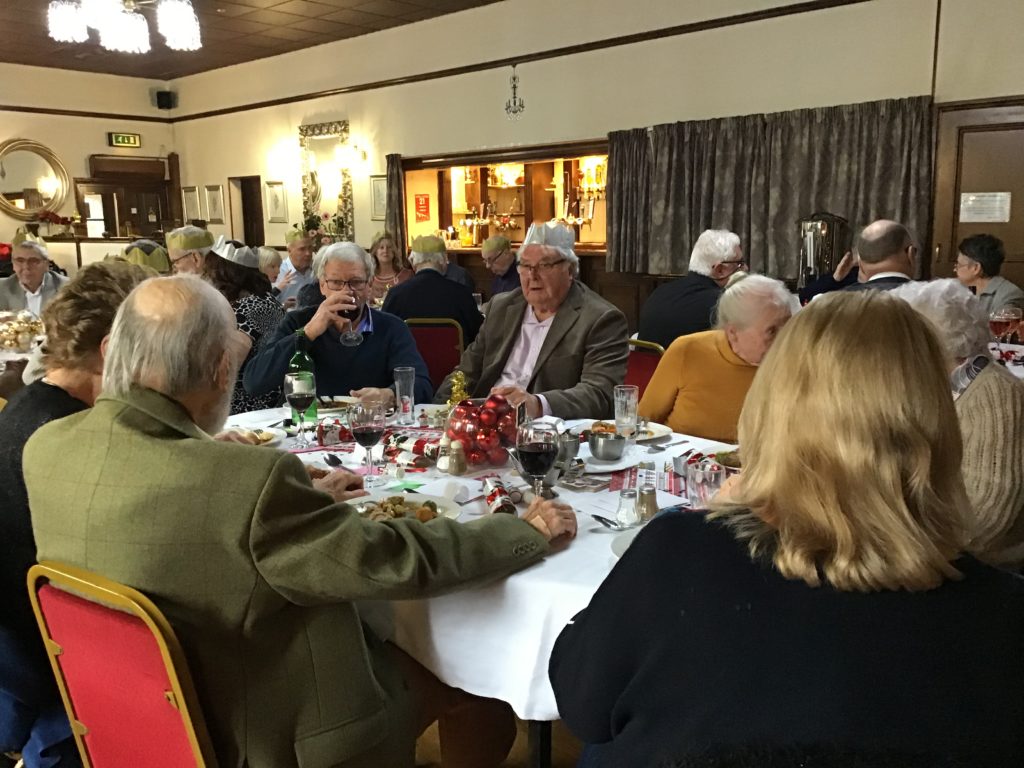 An excellent meal was followed by entertainment provided by Alan Cropley, that had people scratching their heads to identify links in well known musical extracts.
As usual, there were plentiful raffle prizes – the amount raised was £152. Thank you to all who contributed!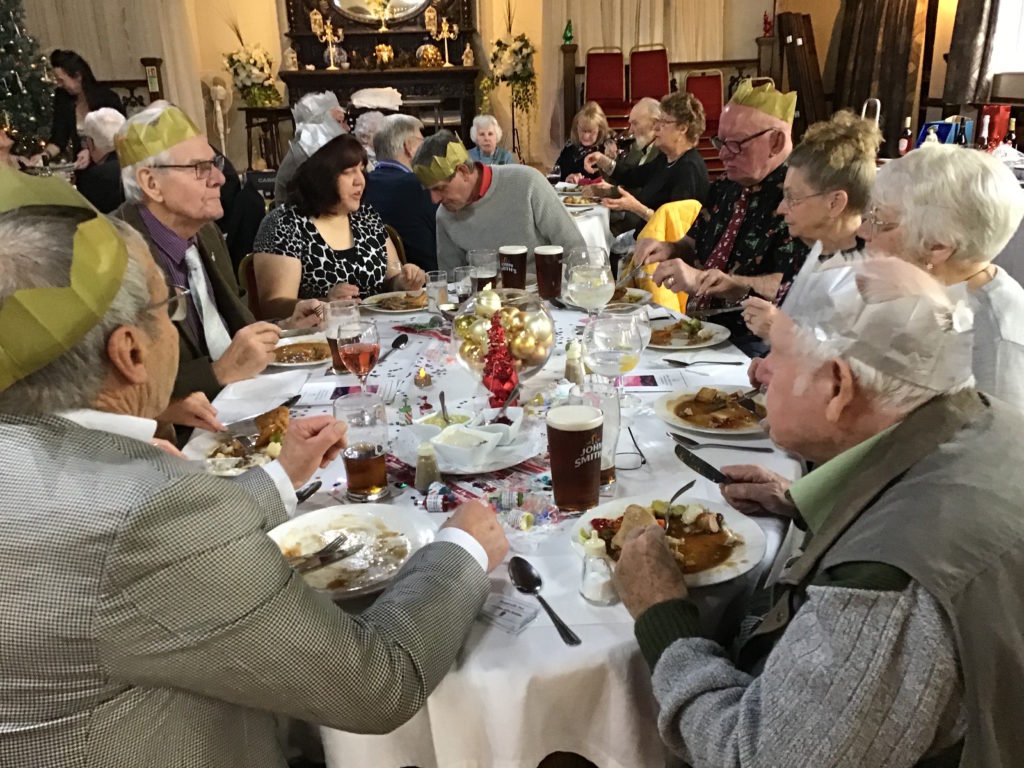 We would like to thank Sally, and her catering and bar staff at the pub, for providing an excellent meal and service, and Jill Laming (parish councillor) for organising the event.