December 6th, once again the folk of Burghwallis and nearby villages gathered round the Christmas tree at Burghwallis war memorial. The throng of people of all ages, especially a good number of children ripped into a selection of carols. The vicar, father Richard, led as he had been taught how to sing and it appeared no one dared to offer any realistic challenge.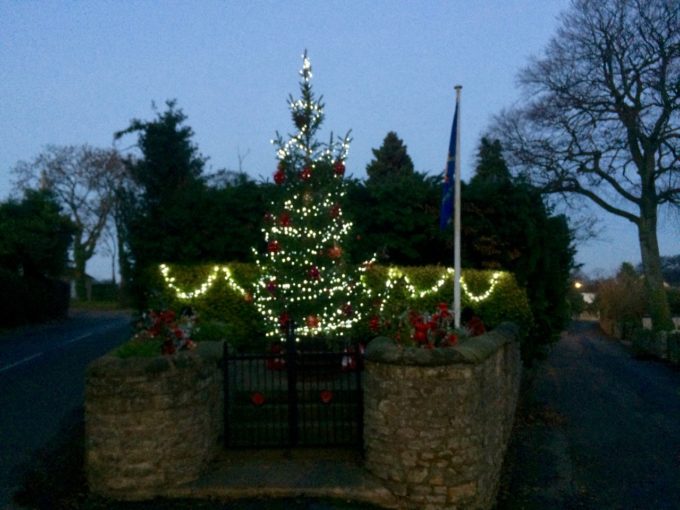 With the blessing from Father Richard the lights were switched on for 2019. Thanks also to the Parish councillors who erected and dressed the tree and served warm mince pies and mulled wine, just the job for a winters night for the both singers and we mumblers alike.
Road users approaching the war memorial are now treated to the festive display, hopefully slowing slightly from their normal ballistic speed round the bend.
Thanks also to Carol Spiller who supplied the electrical power for the lights. They are plugged into her mains – just in case you thought Carol spend the nights pedalling her bike with the lights rigged to her dynamo. Hey remember those!