It has been the custom for several years now for the Parish Council to host a Christmas Lunch for the pensioners in the village. This is funded by the income from the Poor's Field (on Burghwallis Road), which was covenanted to the village "for the benefit of resident pensioners."
In normal times this event has been held in the Burghwallis pub, and included some form of entertainment (and a raffle) as well as the traditional meal. Due to the current restrictions, this was not possible this year, so we decided to bring Christmas Dinner to the "olds."
As Tier 3 restrictions knocked the traditional meal in the pub straight into the gravy, undaunted, the parish council adopted a deliveroo – just eat campaign to get takeaway meals to the pensioners. Jill Laming, head of all things edible did her usual organisational bit by ascertaining the main course and dessert preferences of each recipient, and Sally at the Burghwallis pub provided all the meals, and desserts, in takeaway form. The parish council team then proved how to deliver the meals without a scooter. Dave Maxwell said "None of us had any spare Lycra either so the cycle option, mercifully had to be skipped as well".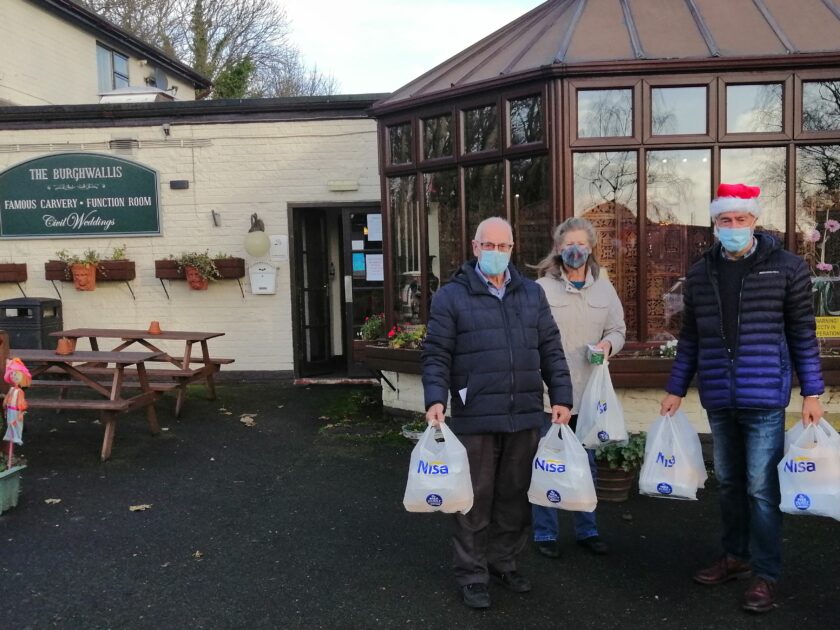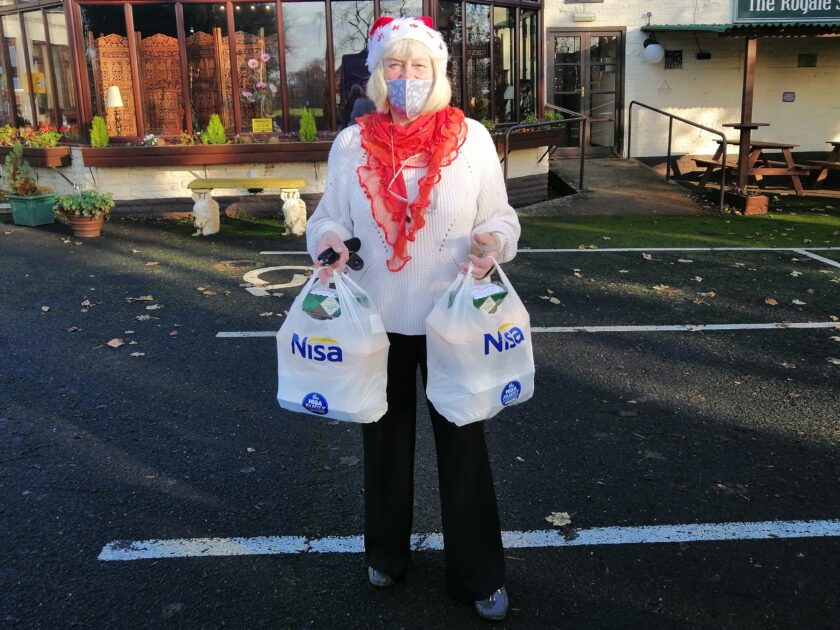 Despite our inability to host the event in the normal way, the take up was 34, which is pretty much the same number as when we hold the event in the pub.
Hopefully, next year, normal service will be resumed, and we can all get back to the communal event, which we know was well appreciated by all who attended.
Our thanks go to Jill, for organising, and Sally, for providing the meals, and the PC team who delivered the meals.