The recent success achieved by the Burghwallis Parish Council in gaining a hugely improved bus service through the village – will see the new service start on a one year trial from 5th September 2016 .
The success of the council was due to significant support from Ed Miliband (MP) Ros Jones ( DMBC Mayor), Steve Shannon (Strategic Infrastructure Manager at DMBC) and Steve Edwards, Executive Director at S.Yorks Passenger Executive, who, with the Burghwallis Parish Council convinced First Bus to operate a new route through Burghwallis. A key element of the Burghwallis Neighbourhood Plan, which is shortly going to a referendum, was to support the improved bus service.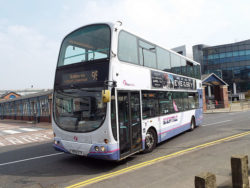 Image courtesy of Trevor Plackett
The 50 and 50A, 51 and 51A service operated by First Bus will run every half an hour passing through Burghwallis en route to Campsall and Askern, then back from Askern via Sutton through Burghwallis to Skellow and onwards to Doncaster. The timetable for the new service can be found here ;- 50 50a 50b 51 51a Doncaster valid from 04 Sept 2016 (PDF)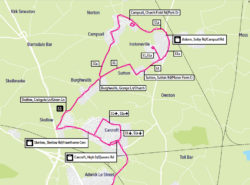 This improved service will be extremely welcome by the many residents of Burghwallis who use the bus to get to Skellow,  Carcroft and Askern as well as Doncaster. The changed and extended route of the 51 service will overcome the need to hike along Grange Lane to Skellow ( and back ) to pick up the bus from Mill Lane, something that is always enjoyable with shopping, a dodgey hip and a cold wet rainy day.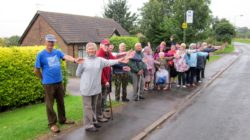 But this is a trial for one year. If we don't use the service it will disappear – in the same way the original Arriva service via Pontefract has just gone. So leave the car at home and take the bus.