Just in time for the 12th night the village Christmas tree was removed and recycled. The team of volunteers took just one hour to complete the task, but why don't we have a plastic tree instead has been asked.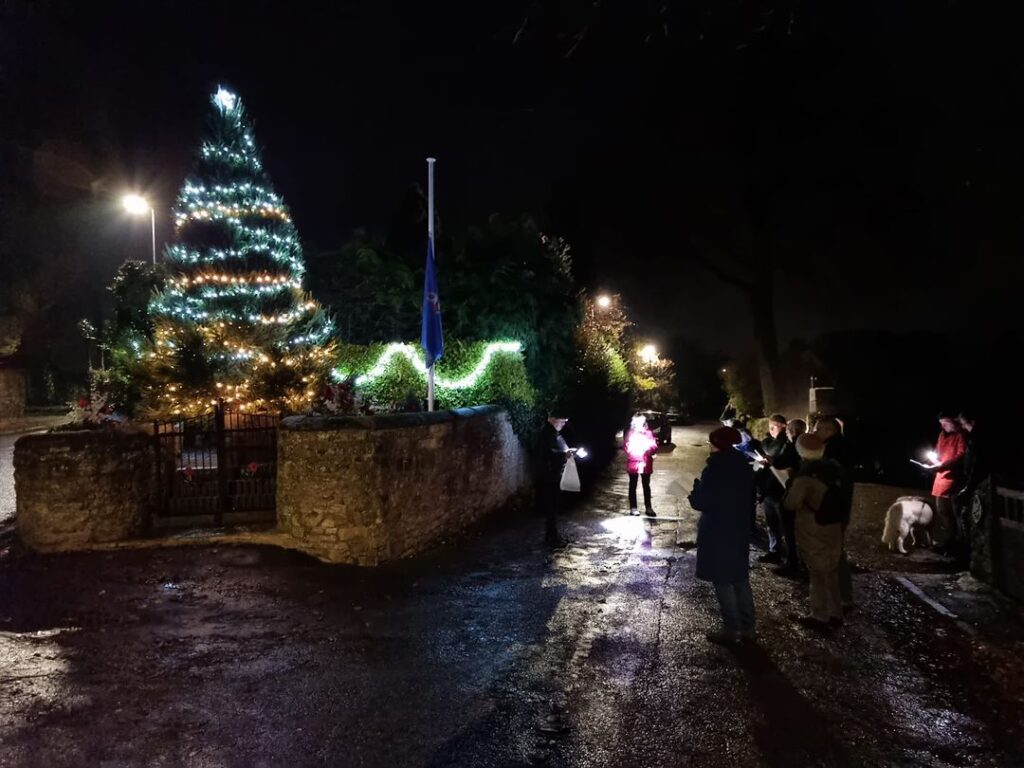 The 15ft tree was grown and purchased locally for £140. OK, it is quite a feat to erect the tree in the limited space in the war memorial but with support from Willie Seels, the tree was quickly placed in the direction of up. The end result as a focal point in the village is always much appreciated, especially after the year that has just passed.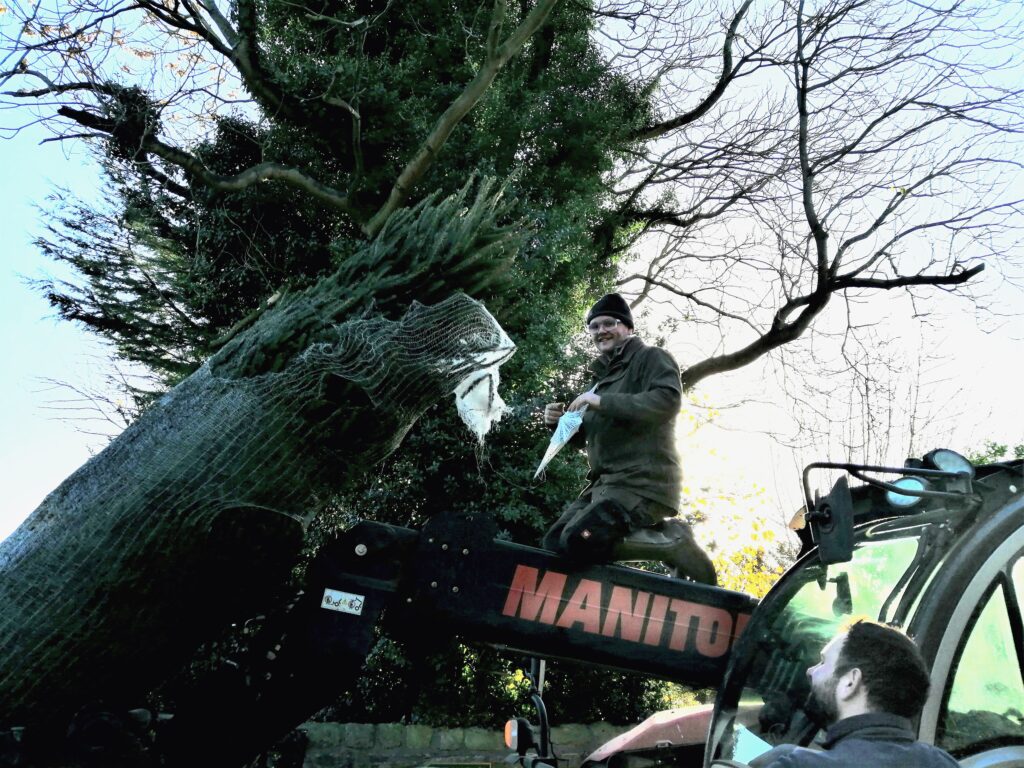 With Christmas over the recycling process involved trimming the branches of the tree from the trunk and most that could fit through Dave's shredder were then chipped for compost. The larger branches being removed to the outer edges of the playing field to rot down. Then the main trunk was cut into segments and they too were relocated to the undergrowth around the playing field to serve as a home to bugs and the wee creepy crawlies that seek rotting wood as their home and food supply.
Now the big question is why don't we have an imitation tree. They are very realistic and can be reused over many years. The answer lies in three fundamentals. Price, performance and logistics.
An imitation tree of the same size is roughly £4000 and would maybe last for 10 years (ie amortised at £400 per year). Unfortunately, it could be very attractive to members of society who, unannounced, may want to borrow it, permanently. It would be a nightmare to store for the 11 months when not in use unless a resident could donate the free use of most of their garage. It would have been made in China and shipped half way round the world, and finally at the end of its life it couldn't be recycled as several different plastics, steel tubing, wire and chemical snow would be integral in its manufacture.